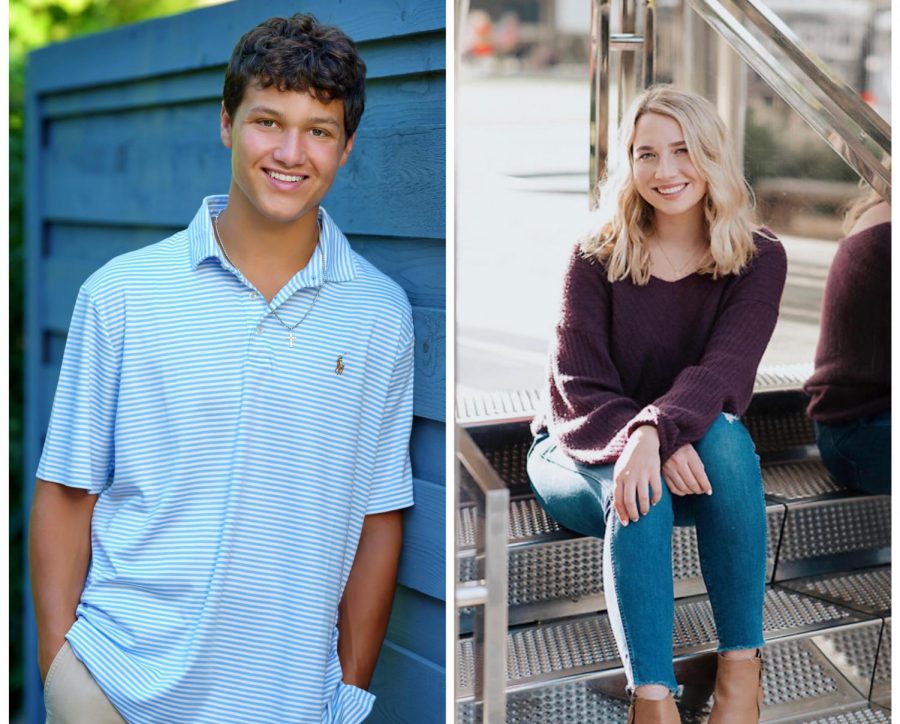 Courtesy
This weeks senior spotlight is Hallie Witte and Hudson Cross.
Hallie Witte has attended McKinney Christian Academy for the past 13 years where she was involved in varsity soccer, yearbook, tech theater and National Honor Society. In her free time outside of school, Witte enjoys attending MCA sporting events and hanging out with friends. Post high school graduation she plans to attend the University of Arkansas to major in journalism advertising with a masters in psychology. Her favorite MCA memory was painting senior overalls with friends and traveling to away football games. A fun fact about Hallie Witte that most people do not know is that she cannot live without her French Bulldogs.
Hudson Cross has attended McKinney Christian Academy since his junior year. Throughout that time he has been involved in varsity football, varsity basketball, varsity baseball, National Honor Society and Sports Editor for the Mane Edition. Outside of school, Cross enjoys golfing, watching sports and hanging out with his friends. After graduation he plans to attend Oklahoma State University and major in Finance. His favorite MCA memory was the missions trip to Guatemala he had the opportunity to go on during his junior year missions week. A fun fact about Hudson Cross that most people do not know is that he loves buffalo wings.