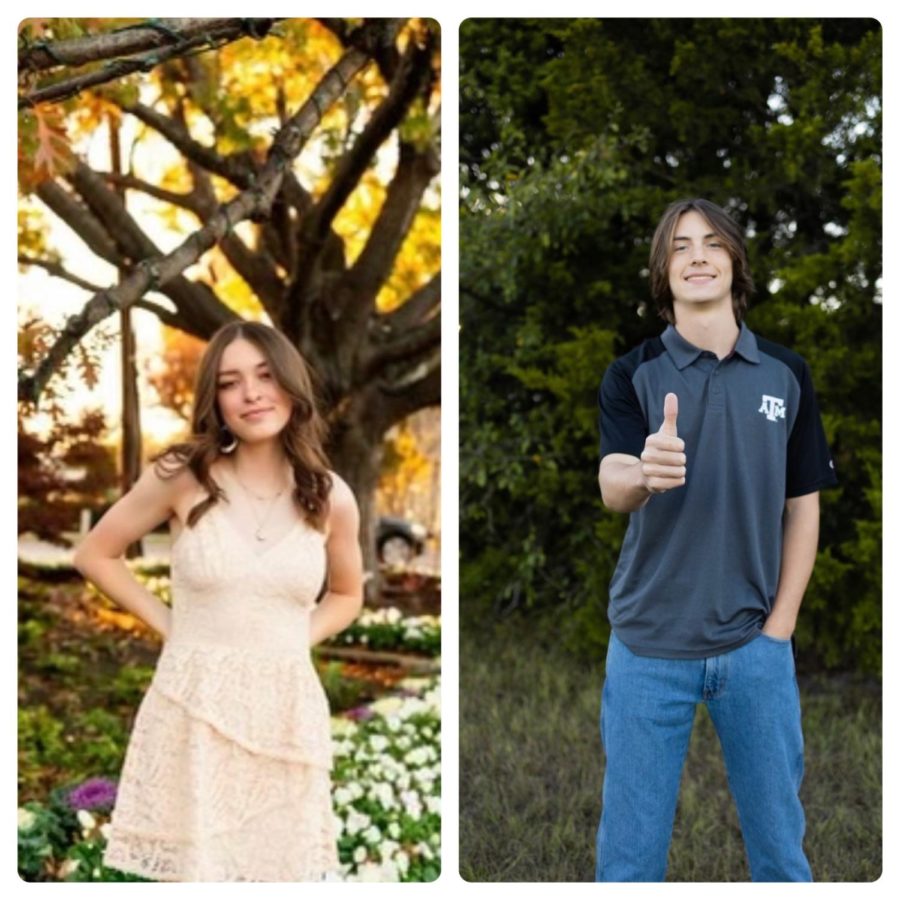 This week's senior spotlight are Campbell May and Landon Harrell.
Campbell May has been attending McKinney Christian Academy since the 6th grade. During her time at MCA, she has participated in cheer since 7th grade and has been a varsity co-captain for two years. She has has also participated in NHS and Choir. Outside of school, she likes to hang out with her friends and her sister. Most importantly, May likes to go to Sonic a lot. After graduation, she plans to attend Baylor University and study elementary education. Her favorite memory from her time at MCA was going to Costa Rica her freshman year on a mission trip with some of her classmates. A fun fact that people might not know about Campbell is that she plays three instruments. She has played the ukulele since 7th grade, guitar since freshman year and the kalimba for about a year.
Landon Harrell has been attending McKinney Christian Academy for the past three years. During his few years as MCA, Harrell has participated in yearbook, broadcast, varsity basketball and varsity cross country. When he's not at school, Harrell enjoys doing things like playing the guitar, going to the gym, playing disc golf, jamming out to some tunes, spending time with his family and friends and eating good food. After graduation, he will be attending Mays Business School at Texas A&M University to major in business administration. His favorite memory from his time at MCA was going on college tour his sophomore year. A fun fact that some might not know about him is that he is a distant relative to Dwayne "The Rock" Johnson.