Nana Puddin
Nana Puddin brings excitement and joy to the lower school students as the second semester rolls around. Dennis Lee, the creator of Nana Puddin, is a ventriloquist who has been in the business for 43 years. Lee has worked with schools and churches for over 30 years, and he has also been doing shows at McKinney Christian even before we moved to our current location. When he graduated from North Texas State, Lee thought he was going to be a teacher or a minister. Through his ministry now, he is able to do both jobs in a creative and intriguing way. This year's Nana Puddin show was entitled "Lite as a Feather." In March of 2016, Lee was in a car accident that almost cost him his life, but was healed and is now using his story to share Jesus with students. "Lite as a Feather" is about filling your wagon with the things that God has intended for you. The theme of the show came about from Lee seeing God's mercy through his accident. He was able to stand on his feet again through God, and he wanted to share that same message with the students. Although his story is serious, he finds ways to bring light to the situation through comedy in his show. Lizzie Gutschlag, 3, told us what she learned from Nana Puddin. She said, "I learned that you need to be kind to others and if something bad happens, you should let it go." Zach Scott, 3, also stated that he learned from "Lite as a Feather" that "God can make bad things become good." Dennis Lee showed the students that even through a horrible situation, such as a car accident, God can use the situation to bring Him glory.
About the Writer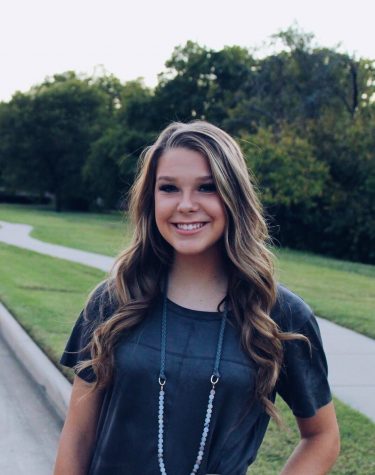 Kjerstyn Franzmeier, Staff Writer
Kjerstyn Franzmeier is a Senior at MCA. She has been involved in varsity cheer and soccer. Her favorite MCA memory is cheering at the varsity football...