Dinosaurs Live!
Dinosaurs Live is still open to visit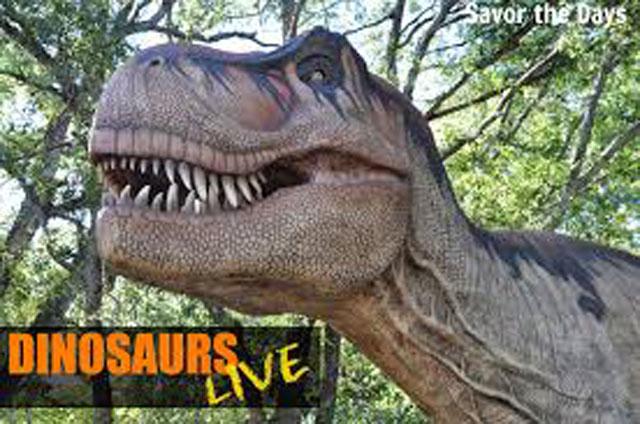 Kristen Daniels, Staff Writer
January 17, 2017
If you haven't had a chance to visit the Dinosaur Live museum and exhibit, it definitely isn't too late. Dinosaur Live is open Tuesday – Saturday 9 am – 5 pm and on Sunday from 1 pm – 5 pm. You and your family will enjoy seeing what seems like REAL dinosaurs at the Heard Natural Science Museum & Wildlife Sanctuary's nature trails. This life-size, animatronic dinosaur exhibit is open until February 19th. Don't let this great opportunity for an awesome dinosaur experience pass you by. Younger children will not only be fascinated by the incredible dinosaurs, but they will also have a chance to participate in a Design-a-Dino coloring contest. Don't forget to take lots of pictures.