Seventh Grade Students Work with Josh McDowell Creating a Christian Blog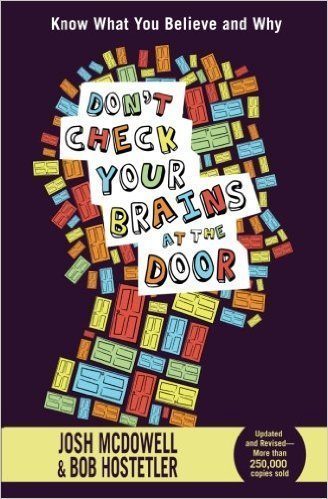 As the current news of the Upper School seems to be all about Winter Formal a different type of news has hit Middle School. The seventh grade Bible class will be the first class to be apart of a Christian blog. Christina Gordon, an MCA parent started up this idea of the seventh grade Bible class starting a blog to upload their thoughts and conclusions from the book "Don't Check Your Brains at the Door". This was approved and MCA was granted access to Josh.org

, the ministry of 

Josh McDowell, a well known author and apologist, to post their thoughts and conclusions on the book. Christina Gordon said, "I'm thrilled to partner

 two highly respected organizations – McKinney Christian Academy and Josh McDowell Ministry – both of whom are dedicated to intellectually equip our young people to know and defend why they believe what they believe."  Already, four articles are up and each about a different chapter of the book. Maddie Clark described the blog as,"The Bible blog helps us understand what we're learning about in our own words. We learn about myths that other people believe in Christianity and then we prove them wrong using biblical evidence." Every student in the class participates with their thoughts and opinions on each chapter yet only one student's article is chosen every week to be posted on the blog. The current plan is to have fifty two articles posted by the end of the year one for each week and a different article each time.