Valentine's Trends
some of my favorite items for this year's Valentine's Day
Anyone who knows me personally knows that my favorite color is pink, and that red could easily be my second. So, it comes as no surprise that I await the valentine's day trends with more excitement than anything else all year. As we all gear up to step into this glorious Hallmark holiday, let's take a look at a few of my favorite item on this year's long list of favorites!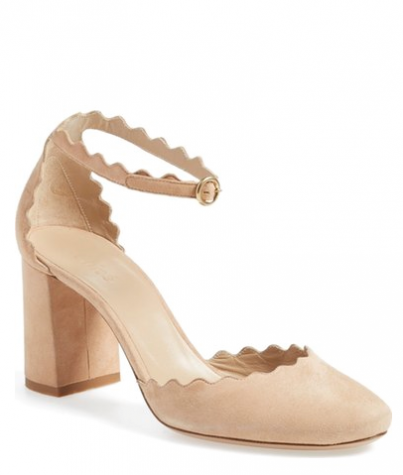 Chloe Scalloped Ankle Strap d'Orsay Pump $695
Oh, my heart! Are these not the most precious pair of shoes you've ever seen? I don't think they are quite worth the splurge, but I can always dream of a day where I might own these darling heels. Until then, I'm in search for a cheaper dupe! I'll let y'all know what I fine.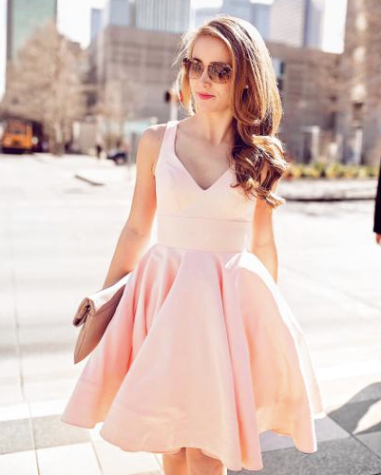 IEENA FOR MAC DUGGAL Double V-Neck Fit & Flare Party Dress $238.00
There's always a need for a beautiful cocktail dress. Homecomings and proms in high school, formals and functions in college, and weddings and galas upon graduation. When searching for the perfect party dress, I always tend to lean towards a flowy and loose a-line dress like the one pictured to the right. I found the whimsy of this classic, feminine, twirl-worthy dress so absolutely, wholesomely refreshing.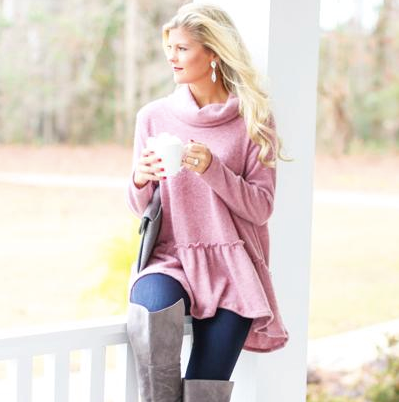 RDBSTYLE Kind Of Amazing Pink Ruffle Sweater $38.00
I am a firm believer that one can never have too many pink sweaters. I know this top might get a few skeptical side eyes, as we all watch the north Dallas temperatures climb high and higher, however it is never too late to curl up with a cozy top like this. Plus, the peplum is classic and absolutely adorable.