Pine Cove 2017
McKinney Christian Academy sixth grade Pine Cove trip
Following previous years, MCA once again hosted the annual sixth grade Pine Cove trip. The Pine Cove trip has been noted for years as one of the favorite trips for most of the sixth graders and it's a great time for students to bond and participate in fun team building activities together. Through zip lining to canoeing there is never a dull moment on the trip. Sixth grader, Ana Kate, said "I had a fun time learning new things and bonding with my friends on the Pine Cove trip". Coming towards the downslide of the school year, the Pine Cove trip assures that everyone is having a great first year of Middle School and that everyone is well established in their grade and with their friends. Most importantly, the Pine Cove trip helps the students learn more about God and His amazing design in creation through Pine Cove's Institute of Wilderness Studies. The MCA Pine Cove trip helped the students prepare for Spring Break, learn about our Lord and Savior, and get some time to hangout with their peers and friends.
To view more pictures of the Pine Cove trip click the link below.
https://mcamiddleschoolgalleries1617.shutterfly.com/pictures/84
About the Contributor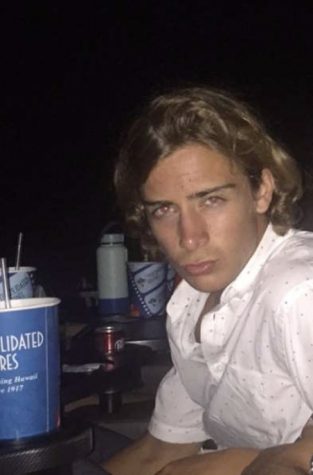 Sam Harrell, Sports Editor
Sam Harrell is in his Senior year at McKinney Christian Academy. This is his 12th year at MCA and his final year of high school. Sam enjoys playing sports...