Varsity Cheerleading Tryouts
The 2017-2018 Cheer Squad
As the last nine weeks of the school year begin, cheer and dance tryouts commence. Eighteen incoming Freshmen, Sophomores, and Juniors tried out; all of them made it. Captain this year is incoming Junior, Lauren Shackelford, and the co-captain is incoming Sophomore, Madeline Bohlman. The 2017-2018 cheer squad is going to see a few changes this coming year.
The first major change is the new coach, Alumni Rachele Bajema. Bajema cheered at MCA when she attended high school. From there, the attended Hardin-Simmons University, where she majored in dance. In the past, she has been an assistant coach for the Middle School Cheerleaders, but this is her first year being the head coach of MCA's Varsity Cheer Squad. In addition to being head cheer coach, she will also be taking over as the drama teacher.
Another change this year is the way the cheerleaders will be performing. In the past, the cheer team has focused on stunts, smiles, and shouts. This year they will include those things, but will be emphasizing dance as a part of their performance.
On March 23rd and 25th, the girls who were trying out met for pre-tryouts where they learned the material before the actual tryouts on Saturday. Shackelford said, "I'm super excited that we have a bigger team this year and we are very pumped for a new coach. The girls are super sweet and I'm very glad to be their captain."
The 2017-2018 Varsity Cheer Team
Incoming Juniors: Captain Lauren Shackelford, Katherine Hines, Madison Fitzgerald, Kristen Daniels, Naty Tubiolo
Incoming Sophomores: Co-captain Madeline Bohlman, Meg Boone, Amber Thille, Jaz Holmes, Campbell Martin
Incoming Freshmen: Carly Collins, Rylee Jordan, Averi Blakely, Olivia Proctor, Emily Wines, Alessia Catullo, Morgan McGee, Maggie Yates
About the Contributor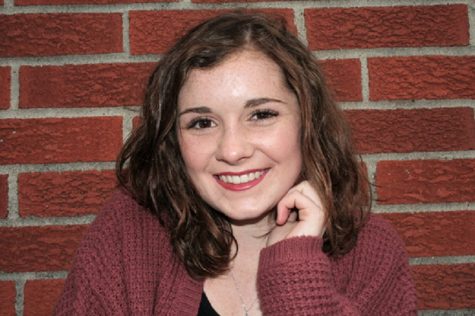 Juliana Roller, Editor-in-Chief
Juliana Roller was born in Houston, Texas, but moved to the wonderful, growing city of McKinney in May 2003 and has been here ever since. She started attending...