Middle and Upper School Art Show
Displaying Student Artists' Pieces
This past Monday night, May 8th, an art show was held in the Student Life Center. From 6:00-7:30 friends, family, students, and faculty could all come and observe the artwork that students involved in Deidre Sickles's art class worked on.
The grades that displayed their artwork were 7th through 12th. There was a section right by the entrance where the artwork that had placed in TAPPS was displayed. This included pieces by Junior, Marissa Wilks, Sophomores, Ella Sickles and Caleb Doyle, and Freshman, Joy Chiang. By the Middle School's artwork, there was a section displaying pieces that had been entered into the ACSI competition. The graphic design class, taught by April Doyle, had some of their work displayed as well.
Those who attended the art show had the opportunity to see the hard work the students had put into their pieces. Their dedication and skill was able to be shown on this night to everyone.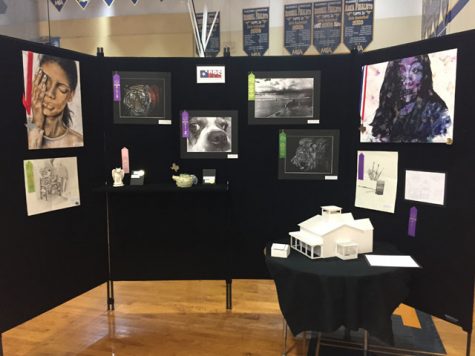 Photo by: Juliana Roller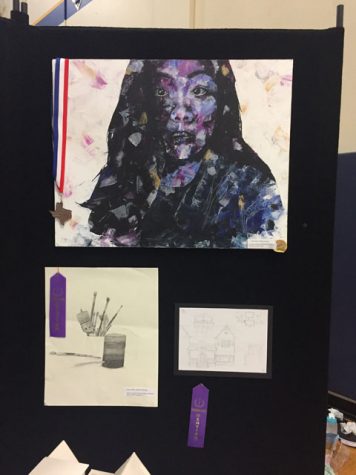 Photo by: Juliana Roller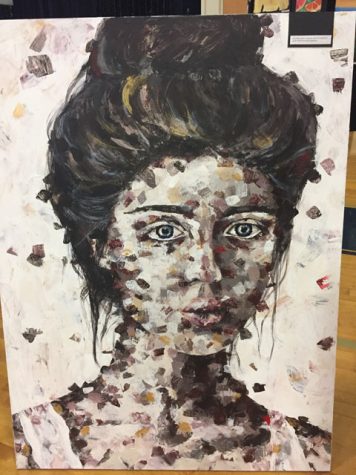 Photo by: Juliana Roller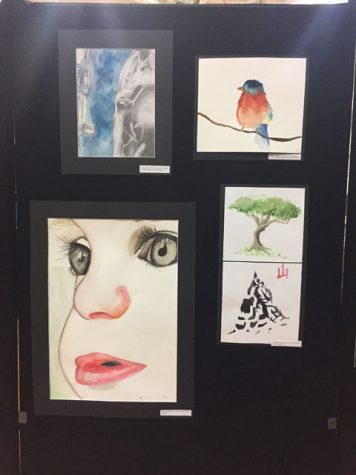 Photo by: Juliana Roller