A Dreamscape
MCA hosted the Spring Choir Show this Tuesday under the theme of "A Dreamscape".
This Tuesday the Middle School and High School Choir hosted the Spring Choir Show. The choir show was under the theme of "A Dreamscape" and the songs resembled a dreamy and uplifting theme. The Spring Choir Show was under the directing of MCA's new and notable teacher, Janine Locke. Janine Locke said "I could not be more proud of all the students in my choirs after Tuesday night's performance. They all worked very hard to put on a fun and entertaining show." The Spring Choir Show had many outstanding performances and the show was applauded by many. The High School Ensemble did an amazing job and sang songs such as "Wake me Up" and "A Dream Within a Dream". The show also had three amazing duo's featuring Luke Harrell and Braxton Fillebrown, Jackie Greenwell and Scout Mayberry, and Autumn Jacobs and Madison Fitzgerald. Freshman, Meg Boone, said "I could tell everyone worked very hard on their music and the songs were all very good and well choreographed." The Spring Choir Show showcased everyone's abilities and it was a full of many memorable performances.
About the Writer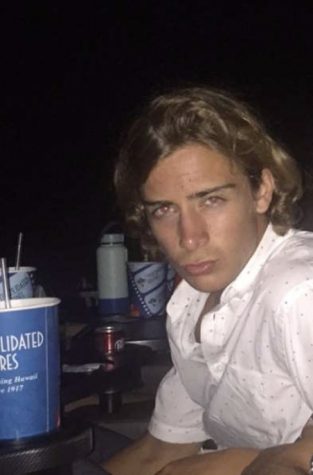 Sam Harrell, Sports Editor
Sam Harrell is in his Senior year at McKinney Christian Academy. This is his 12th year at MCA and his final year of high school. Sam enjoys playing sports...