First Grade's Talking Zoo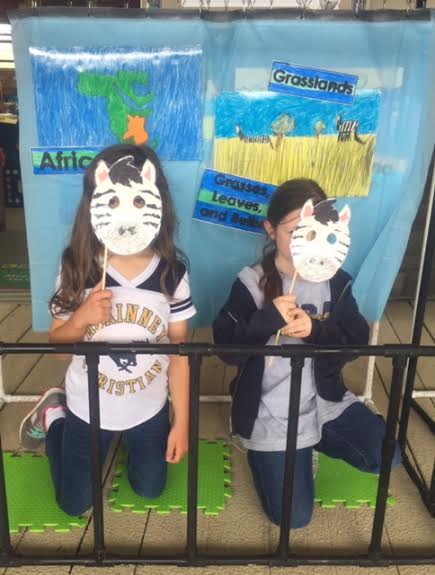 Over the past week, the first grade classes at MCA have spent their time researching animals in preparation for their talking zoo. They learned what the animals ate, what their habitat was, who their predators are, and learned how to use an index for research. The students, then, made masks of the animal they researched and wrote a few lines telling about the information they found.
First grade will present the talking zoo on the deck for Pre-K and Kindergarten on Thursday, May 18th and then take the Talking Zoo on the road as a community service project for the seniors at the McKinney Senior Recreation Center.