Chat-N-Chew
Second Grade Discusses the Book of the Month
This past Thursday, January 26th, the second grade students had their monthly chat-n-chew. Chat-n-chew is an event that occurs on the last Thursday of every month. At the beginning of the month, the students are to read a preselected novel at home throughout the month and will return to school to chat with other students about the novel over lunch. This month the students read "Ready, Freddy! And the Penguin Problem" by Abby Klein. The students came together and helped Freddy come up with a plan. They discussed ways to get involved and help endangered animals. Chat-n-chew is lead by a different parent every month and the students get the chance to share their thoughts and opinions on the book. This week it was lead by Gail Harsch and Sandra Dejong, two mothers of children in the second grade. That same afternoon the parents have the opportunity to set up a store in the MPR room where students get the chance to shop for various different things such as pencils, suckers, remote control cars, and toys using their hard-earned AR bucks. Students can earn AR bucks by doing well on reading or AR book quizzes.
About the Writer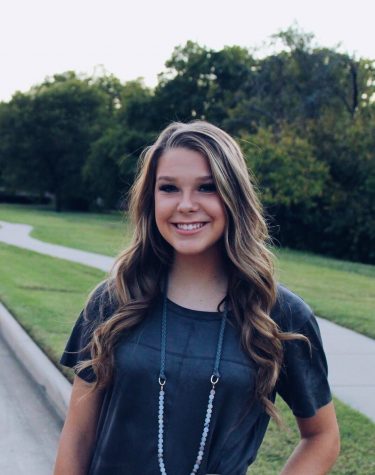 Kjerstyn Franzmeier, Staff Writer
Kjerstyn Franzmeier is a Senior at MCA. She has been involved in varsity cheer and soccer. Her favorite MCA memory is cheering at the varsity football...