Middle School Football Kickoff
The Middle School football team started the season off with a bang with a scrimmage against Legacy Christian Academy. This is only the start of their season.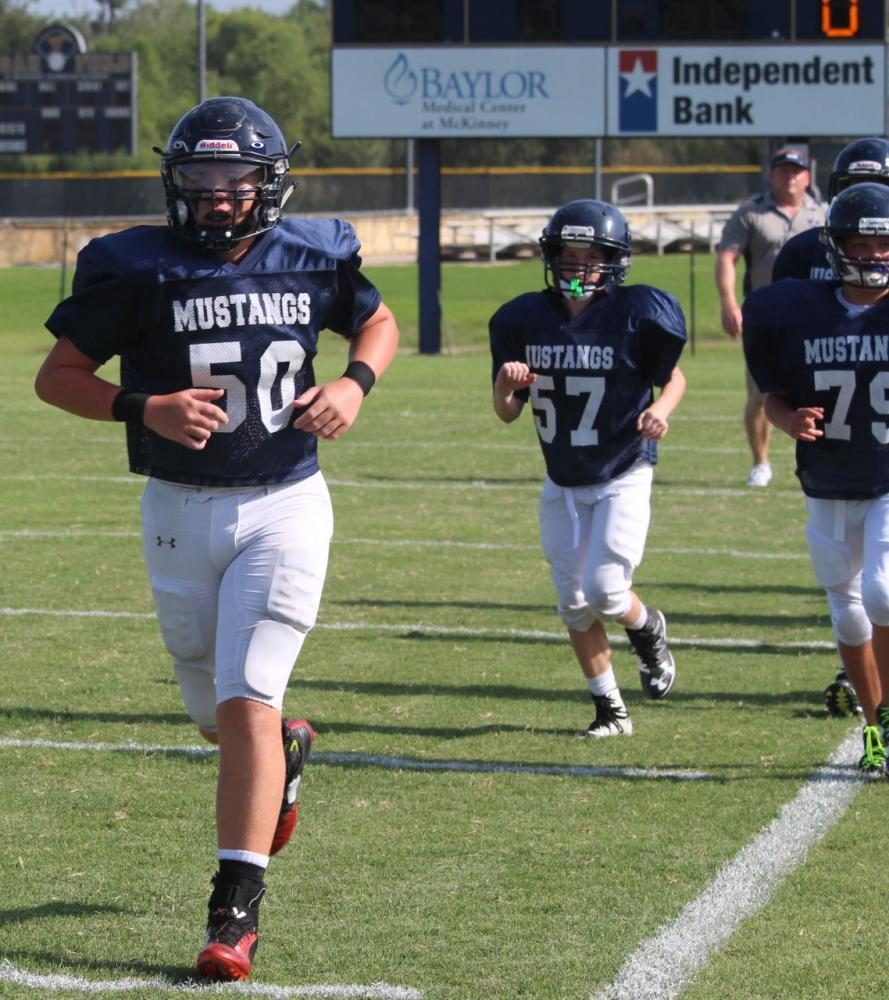 To kickoff the Middle School football season this year MCA played Frisco Legacy in a scrimmage on August 31st. MCA scored seven touchdowns in the scrimmage against Legacy. None of it would have happened without the difficult and strenuous off-season work they put in this year. Dedication, motivation, and teamwork have all been present in the building of the 2017-2018 Middle School football team. Eighth grade, Grant Hursh, said "I feel as a team we're getting closer together every week and we're starting to connect as a team." The Middle School football team is bonding as a team and getting ready for another season.