The Gingerbread Jamboree
The Cross Country team started off their season with a great first meet.
Cross Country started their season off with their annual intersquad meet. This is a time where the runners get together and compete against each other to get a base time for the start of the season. All of the runners were able to get a good starting point to show them on how they can improve their times. On Thursday, August 31st, the Middle School, Junior Varsity and Varsity Cross Country team participated in a Mud Run, called the Gingerbread Jamboree. The course is a three mile run that consists of different hurdles such as hay bales and logs to jump over. There is a huge mud pit that you cross through twice for each lap of the race. Every year some people try to do a flip into it or jump over it. Many people lose their shoes in the mud pit and have to continue the race without them. Elyse Mead said, "Every year I look forward to this meet because it a fun start to the season." Riley Pyle, 11th, placed 5th overall in the boy's varsity.  David Roller, 6th, won the boys middle school division.  Coach Jamison said, "Everyone did very well at this meet and I can't wait to see how all of the runners improve over the season."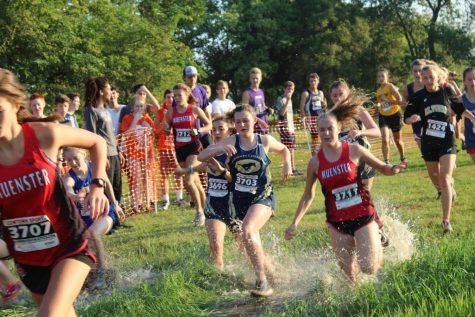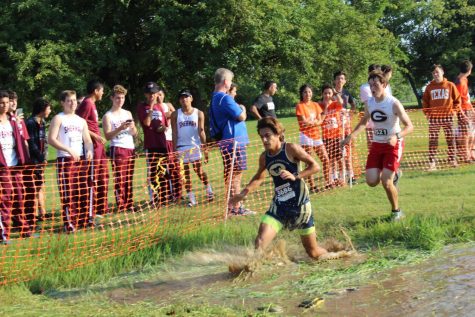 About the Contributor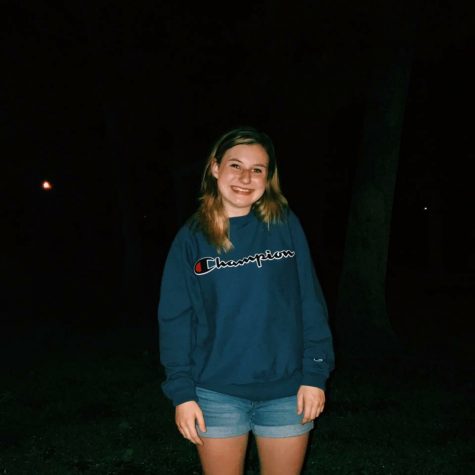 Kara Vita, Staff Writer
Kara Vita has been a student at MCA since Pre-K, but this is her first year on the newspaper staff. At school, she participates in cross country, track,...