Volleyball shuts out Shelton and battles against Coram Deo in their first district games of the season.
Varsity defeats Shelton in four sets, and fights hard against Coram Deo, eventually falling behind in the fifth set. JV trumps Coram Deo with a district record of 1-0.
In the Lady Mustangs first district game of their 2017 season, the girls were ready to play their hearts out to start off at 1-0. They have been preparing the entire summer and practicing since the first of August for district games like these. The Varsity girls prepared to play Shelton at home and played four challenging games. The won 25-16, 25-12, fell behind two points in the third game, 24-26, and finished at 25-20 with their first district win. Senior Abigail Gordon adds, "Game days are always super fun because they're so intense and exciting. It's even more fun when we win and have all the fans there. It was great to have our first district game be a win." The Mustangs play Shelton again on October 5th at June Shelton High School.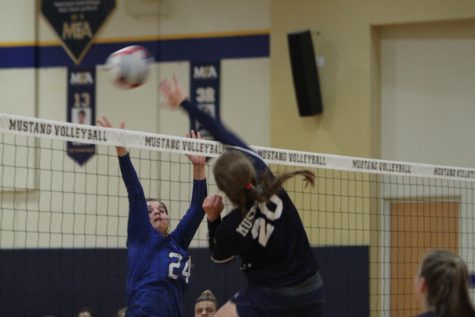 Later that week on Thursday, September 21st, the JV girls anticipated playing Coram Deo in their first district game of the season. The girls warmed up with determination and knew that they weren't about to play an easy game. Sophomore Caitlin Cooper said, "I was extremely nervous to play our rivals, but excited to fight hard. I had a good feeling about it."  With the starting six players out, the Lady Mustangs battled and played a rollercoaster of a game, finishing the first game 25-19, then winning the game in the second set 25-17. Freshman Truett Rothrock says, "It was fun mainly because it was our first district game of the season. I'm looking forward to playing them again since I know we can beat them based on how we can really play as a team."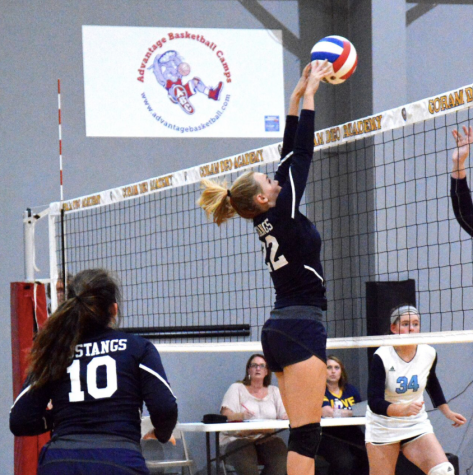 Minutes later, the Varsity girls warmed up to play one of their biggest games of the season. The girls started off strong, winning the first set 25-20, and finishing the second set 25-19. The girls had confidence in their victory, but their energy began to decrease in the middle of the third game. Freshman Ava Grace Haggard said, "The third set started out really well, but they got a couple runs that put us at a loss. Then at 23-23, the game moral changed when a call was overturned by an official that gave Coram Deo game point. Coram Deo went on to win 25-23. We have agreed to pretend the fourth set never happened, but the way we played in the game overall makes me very proud to be a Mustang." The girls ended up losing the fourth set 10-25, and played an outstanding last set, losing 15-17 in game five. The girls did not give up until the very last point, and fought over and above for every point leading up to that.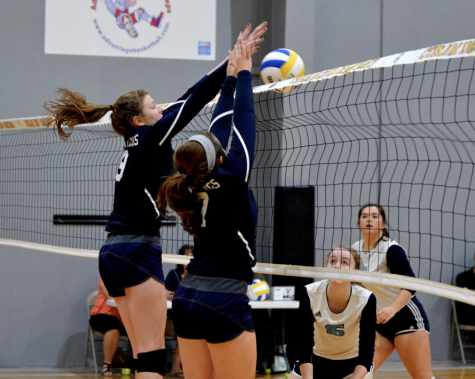 Sophomore Allie Smith adds, "I'm really looking forward to playing them at home in a couple weeks so that we can redeem ourselves and prove ourselves to our district. I know that we are going to work ten times harder than we did in that first game. I'm also looking forward seeing our fans and support system at the next game." The girls can't wait to play the Lions again at home on October 10th which is also Navy Night, so come out to support and fill the stands as the girls have their rematch against Coram Deo.