Volleyball shuts out Coram Deo while JV finishes their season.
On Navy Night, the Lady Mustangs defeated Coram Deo in a shutout match, and played against Waco Reicher in Waco.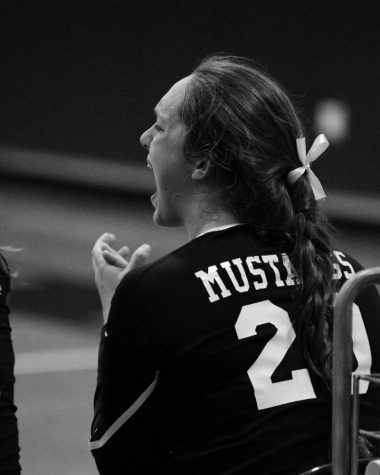 In their biggest game of the year, the JV and Varsity Lady Mustangs prepared to have their long awaited rematch against the Coram Deo Lions, after losing to them two weeks earlier.
On Tuesday, October 10th, the JV girls prepared to win against the Lions once again. Sophomore Caitlin Cooper stated, "Even though I feel like we struggled in the beginning, when our fans showed up and got us hype, we played like the team we know we really are." They finished their game in three sets at 21-25, 25-18, and 15-12. The girls lacked in defense the first set, but eventually picked it up to finish the game with another win.
Fans from the JV game were hyped for the Varsity girls to play yet another high-action game. The stands were roaring with cheers and excitement for the Mustangs. The girls warmed up and honored our military members before the game since this was MCA's Navy Night. The girls finished the game in three quick sets, winning 25-22, 25-12, and 25-13. Sophomore Morgan Oden says, "It was the best feeling in the world. The crowd was the biggest it's ever been, which gave us the strength to play how we did." The Mustangs were expecting a good game, but never expected to play as amazing as they did.
The Varsity girls will play the Lions for a third time on October 24th for their district tiebreaking game.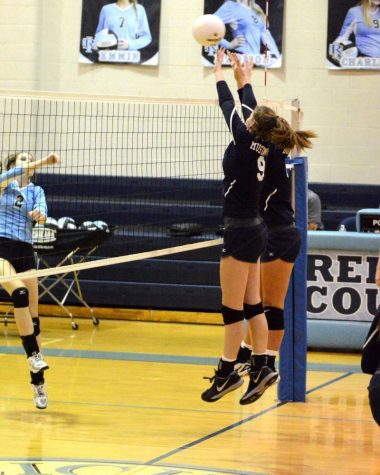 The following Thursday, the girls travelled to Waco once again to play Waco Reicher in their home gym. The JV girls played outstanding, considering that their head coach Tabi Dossey wasn't able to make it to this game. The girls lost the first set 21-25, but came back offensively with a 25-18 win in the second game. At the end of the game, the girls fell behind two points, finishing the third set at 13-15. Sophomore Meredith Pogue says, "I think we played very well, and we've been able to bond really well over the season. Our team has great chemistry and sportsmanship."
The Varsity girls racked up another win in Waco, winning in three sets 25-20, 25-18, and 25-22. Senior Abigail Gordon said, "I will never forget the Waco Reicher game. First of all, it was a really exciting game but mostly because I ate a cricket for 20 bucks." Going to Waco is always memorable for the girls, especially when they get to go back home with a win.