Varsity Volleyball breaks MCA history heading to the Semi-State Championship
The Varsity girls dominated their Regionals match and are going to the Semi-State championship for the first time in school history.
After the outstanding tie-breaking game against Coram Deo to become TAPPS 4A District Champions, the Lady Mustangs prepared to play their Regionals game against San Jacinto on Saturday, November 4th.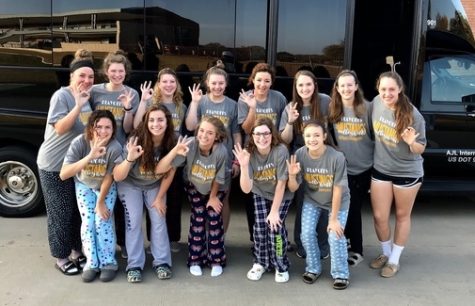 Leaving McKinney early that morning, the girls travelled to Vernon, Texas together and greatly enjoyed the fellowship leading up to their big match. After arriving at the gym, the girls warmed up as if they were at home, and prepared to win the game they came to play. Although they were nervous and started off slow in the first set, 25-20, the girls started the game with a win. Ending the second game 25-15 and finishing it all at 25-17, the girls were overwhelmed with joy to be Regional Champions for the first time in the history of MCA Volleyball.
Senior Avery Phillips said, "I couldn't be prouder of this team and how far we've come. I couldn't ask for a better season my senior year and I'll always cherish these last few days of volleyball."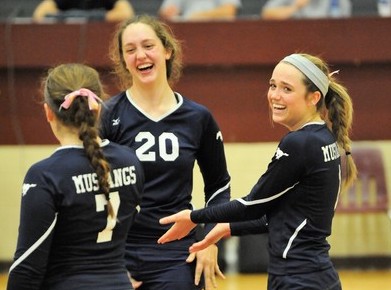 After packing up to head back to McKinney, the Lady Mustangs headed home proud with the TAPPS trophy in hand. The girls celebrated their win with a fun team dinner and ended the night with unforgettable time together on the bus ride back. Lauren Rose adds, "It was fun to be together as a team and grow closer before state. Since we spent a lot of time together before this game, it made us closer on the court and play better as a team." This was a day the girls will never forget and a game that will live on in MCA Volleyball history. The girls will face Lubbock Trinity in their State Semi-Final match at West High School on Friday, November 10th, at 10:00 AM. Come out and support the Lady Mustangs in their biggest match yet.