Thrill of the Hill
A meet with many obstacles shows how the the Mustangs can persevere and finish the race with many top finishes.
On Wednesday, October 4, the McKinney Christian Cross Country team competed in the annual Thrill of the Hill meet. With temperatures in the high 90s the runners would have to face two daunting hills about 30 meters up at about a 45 degree angle. The first part of the race the runners would have to make sure they lean forward and power through up the first hill and keep a good pace to finish the race strong. As they finish the race they have to take on the last hill, which is the point where the runners are the most tired.  "The Thrill of the Hill is probably one of the toughest courses because of the two sharply inclined hills at the beginning and end of the race, even though it was difficult I feel that the training our coaches put us through prepared us and help us to run to the best of our abilities", said Junior, Juliana Roller. The Boy's Varsity team placed second over with a first place finish from Riley Pyle,11. The boy's Junior Varsity team placed first overall with many placing in the top fifteen, contributing to their first place finish. The Girl's Junior Varsity team placed fifth overall. Junior, Scout Mayberry competed in the Girl's Junior Varsity division and had a personal best beating her last time by almost an entire minute. Coach Chris Jamison says, "This was a good meet to gage how our teams will do this year at state." The Mustangs next Cross Cross Country is Saturday October 14 in Fort Worth.
About the Writer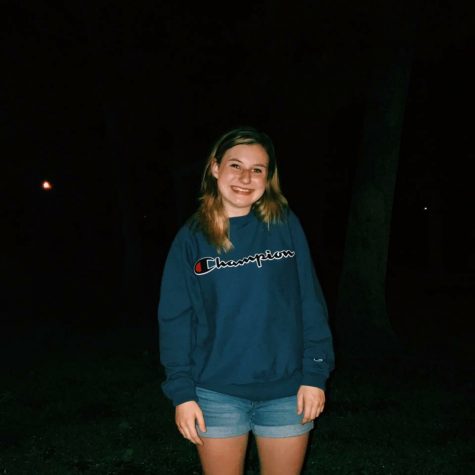 Kara Vita, Staff Writer
Kara Vita has been a student at MCA since Pre-K, but this is her first year on the newspaper staff. At school, she participates in cross country, track,...