Throw Back to the Colonial Days
Middle School Community Service Day.
On Friday, November 10, a group of middle school students journeyed to the local Chestnut Square in Downtown McKinney to volunteer their time. Upon arrival, they were each given a costume that replicated the way people dressed in the colonial days.
The seventh and eighth graders taught different lessons to the seconds graders from Finch Elementary. The middle school students each led a station around Chestnut Square, and groups of second graders would rotate through them. The MCA students led stations that taught the kids how the people in the colonial days lived: washing clothes by hand, using Morse code to communicate over long distances, and thinning cotton to make yarn. Eighth grader Marshall Stubbs commented, "I am so thankful that MCA gives me opportunities like this in middle school to help out in my community. I really enjoyed dedicating my time and energy to helping eight year olds learn more about the lifestyles in the 1600's."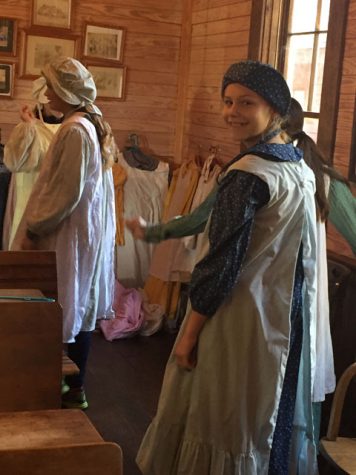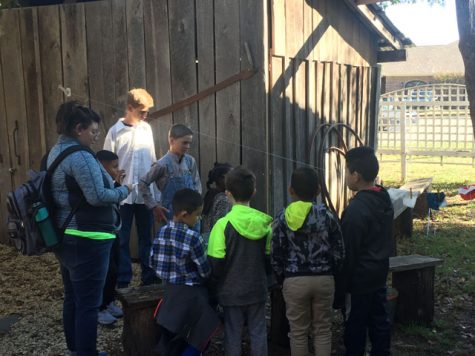 About the Contributor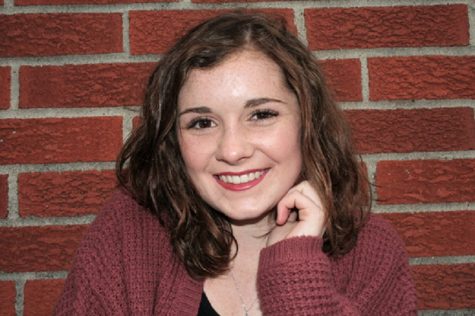 Juliana Roller, Editor-in-Chief
Juliana Roller was born in Houston, Texas, but moved to the wonderful, growing city of McKinney in May 2003 and has been here ever since. She started attending...