Spirit Squad Goes to State
Bringing Home the Medals.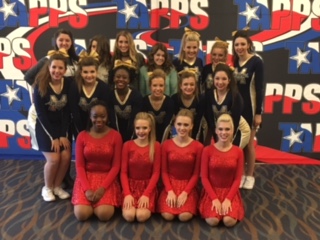 This year the Varsity Spirit Squad competed for the first time in the TAPPS cheer and dance competition. The girls traveled to Waco, TX and competed on November 28th and 29th. The Dance team competed in pom dance and a jazz piece. Dance placed 10th out of 13 teams with an overall score of 489. Jasmine Holmes (10th) and Amber Thille(10th) both received all state awards. Cheer competed both days and placed top ten, with a total score of 96.10. Morgan McGee (9th) and Kristen Daniels (11th) both received the cheer allstate award."I wasn't expecting to get an award, but I'm glad I won it for my team." (McGee). Mustang Spirit also competed and was a state runner up in the mascot competition. Although the girls did not place as high as they hoped, they had a great learning experience and are eager to come back and compete next year. "Cheer competition was such a great experience for the team. We worked hard to prepare and gave each performance our all. I am so thankful for all the girls I had the privilege to compete with. As well as the amazing moms and coaches. Daniels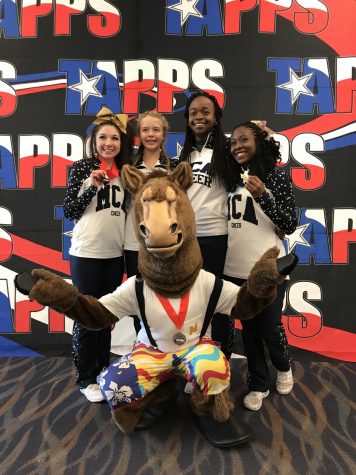 (from left to right) Kristen Daniels, 11th, Amber Thille, 10th, Jasmine Holmes, 10th, and Morgan McGee, 9th.