Resale Sidewalk Sale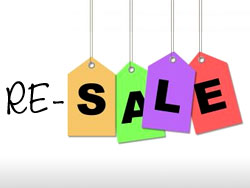 Are you looking for uniforms for the upcoming season? The resale shop is holding its annual Spring Sidewalk Sale April 12th and 13th from 2:30-5:30 p.m. This is the perfect time to buy your uniforms for next year as we provide extra discounting of 50% off on clothing to move inventory.
If you're looking to donate clothing, you can do so at this time, too. Bring your clean uniforms to us that day and you can drop them off for another family to purchase. Please do not donate clothing with holes, paint, stains, etc. that we cannot resell to other families.
If you are interested in bringing in donations, please note that we cannot accept old uniforms such as rugby shirts, peter pan shirts/dresses, spirit shirts older than 2014 or other clothing that is not part of the current uniform. We are in desperate need of smaller sizes for Lower School students (3t-8 on all bottoms and extra small and small on all tops) and shorts and khaki shirts for Middle and Upper School students.
Remember, this is a once a year event where we offer 50% off clothing. This is the best time to buy clothing! Come in April 12-13th from 2:30-5:30 p.m. and get your uniforms for next year.
The resale shop is located beside the spirit shop at the end of the Lower School deck in room 503.