Sorry Dez
Dem Boyz Get Down to Business
Cowboys star wide receiver, Dez Bryant, was recently cut on April 13th, marking the end of an era. Dez Bryant, the cowboys touchdown leader, is 29 years old and has been with the Cowboys since his selection in the 2010 draft. Dez was reportedly offered no pay cut. Cowboys owner Jerry Jones released a statement saying, "As an organization we hold Dez Bryant in the highest regard, and we are grateful for his passion, spirit and contributions to this team for the past eight years," Jones said in a statement released by the team. He will always be a valued member of our family. Dez and I share a personal and professional relationship that is very strong, and he is one of just a handful of players with whom I have become that close to over the past 30 years. This was not an easy decision. It was made based upon doing what we believe is in the best interest of the Dallas Cowboys." Reports show Dez Bryant working out with Giants veteran Odell Beckham Jr., although the Giants have shown little interest in Bryant. Only time will tell where the skilled receiver will go.
About the Writer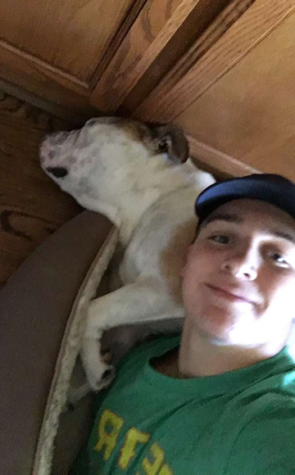 Will Harrell, Sports Writer
Will Harrell is a senior at McKinney Christian Academy. He came to MCA in 2009 and thoroughly enjoys it. He participates in football and wrestling. Will...