MCA Choir Dinner Show
The MCA Choir Hosted the Annual Dinner Show Directed by Janine Locke.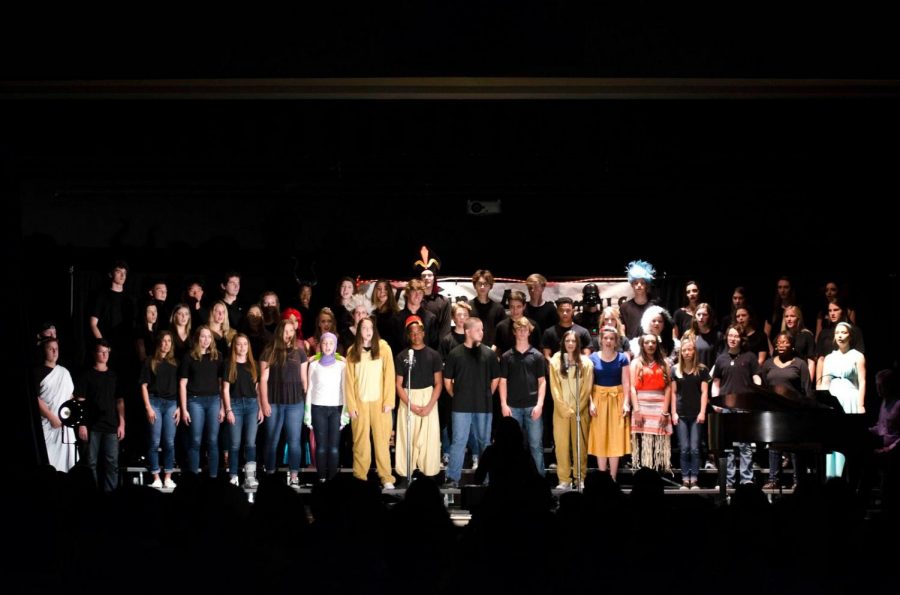 This past Saturday the MCA Choir hosted their annual dinner show. Janine Locke, the choir teacher, directed the choir and hosted a wonderful show as always. The theme of the dinner show this year was "Disney Heroes and Villains." The audience relaxed and ate dinner as the MCA Choir performed the songs they had been working very hard on. There were also a few songs sung by smaller groups, duos, and individuals. The Girls Ensemble performed a beautiful rendition of the song "Can You Feel The Love Tonight" from "The Lion King," and a small group of guys performed a song from the movie "Mulan". Waverly Frisbie, 10, said, "I think that our choir did a wonderful job at the dinner show and I'm so proud to be a part of this choir. Mrs. Locke did an awesome job teaching all of us how to be a better choir." The 2018 Dinner Show was an overall success, and Mrs. Locke displayed her hard work in the execution of this show.