Class of 2018 Plans
See Where and What Each Senior is Headed Off to Study
| | | |
| --- | --- | --- |
| Senior | School | Major |
| Anatoly John Atchison | Harding University | Graphic Design |
| Dmitri James Atchison | Texas State Technical College | Automotive Technology |
| Cameron Joseph Badeaux | Oklahoma Christian University | Electrical Engineering |
| Annika Dawn Ballestro | Texas Christian University | Visual Communication |
| Lane Barrett | University of North Texas | Vocal Performance |
| Jeremy Chiang | Grand Canyon University | Business |
| Justin Cross | Texas Tech University | Business |
| Marco Cueva | University of Texas at Dallas | Engineering |
| Garrett Danielson | Grand Canyon University | Worship Ministry |
| Keaton Emerson | Collin College | Agricultural Science |
| Kjerstyn Franzmeier | Baylor University | Apparel Merchandising |
| Seth French | Collin College | Doctorate of Chiropractic |
| Evan Gerdes | University of Texas at Dallas | History |
| Abigail Gordon | University of Oklahoma | Communications and Theatre |
| Megan Garms | University of Tulsa | Accounting |
| Michael Grimes | University of Arkansas | Pre-Chiropractic |
| Joshua Gutschlag | Texas A&M University at Galveston | Engineering |
| William Harrell | United States Naval Academy | Mechanical Engineering |
| Adddison Hydock | Collin College | History |
| Adrian Hydock | Pensacola Christian College or Sterling College | Kinesiology and Outdoor Education |
| Ali Johnson | Oklahoma State University | Psychology and Pre-Law |
| Jack Jones | University of Texas at Dallas | Computer Engineering |
| Kaitlyn Jones | Collin College | Nursing |
| Ryan Kennemer | Dallas Baptist University | Business Administration |
| Abby Kistner | Oklahoma State University | English and join Air Force ROTC |
| Garrett Kramer | Baylor University | Pre-Medicine |
| Able Kusaloka | Ouachita Baptist University | Undecided |
| Griffin Lee | Stephen F. Austin University | Business |
| Davis Madole | Austin College | Media Studies |
| Kyle Medders | Oklahoma State University | Agricultural Business |
| Olivia Mitas | Texas A&M University | Anthropology |
| Kendall Moore | University of Texas at Dallas | Business |
| Gregory Newland | Collin College | Social Work |
| Clara O'Neil | Baylor University | Nursing |
| Spencer Peairs | University of Texas at Dallas | Arts, Technology, and Emerging Communication with Gaming |
| Avery Phillips | Baylor University | Nursing |
| Christian Pierce | Dallas Baptist University | Psychology and Pre-Law |
| Ashley Proctor | Texas A&M University | Nursing |
| Mason Schramm | Oklahoma State University | Business |
| Joseph Shaver | Mount St. Mary's University | Sports Marketing |
| Dania Simpson | Passport Adventures in Missions, then Cosmetology School | |
| Mary Hana Spencer | University of Arkansas | Communications |
| Charlie Stubbs | University of Texas at Dallas | Sound Design and Production |
| Sophie Temple | Texas State University | Finance |
| Christopher Thomas | West Texas A&M | Rangeland Management and Ecology |
| McKinley Keith Tyler | Texas A&M University | Nursing |
| Marissa Wilks | Abilene Christian University | Nurtrition |
| Renfro Willis | Texas A&M University | Engineering Honors Program |
| Judson Williams | Bethel University | Biochemistry |
| Althea Wolfe | Baylor University | Health, Kinesiology, and Leisure Studies |
About the Contributors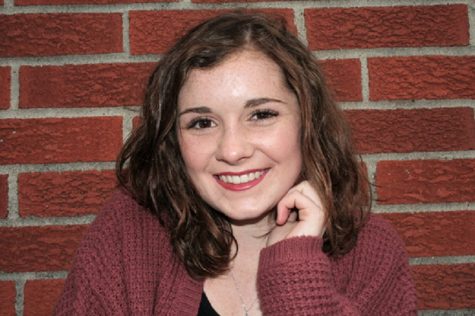 Juliana Roller, Editor-in-Chief
Juliana Roller was born in Houston, Texas, but moved to the wonderful, growing city of McKinney in May 2003 and has been here ever since. She started attending...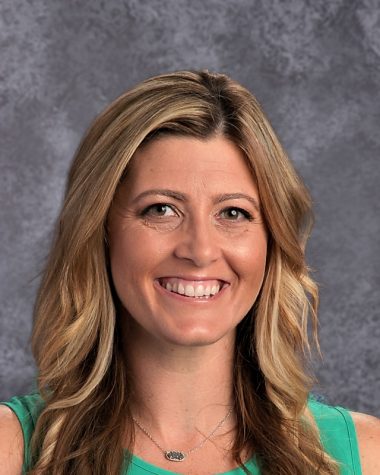 Tara Ackmann, Newspaper Advisor & Teacher
Tara joined MCA in 2011 as our JH Texas History and PE teacher as well as a Volleyball & Softball Coach. Previously, she was the assistant Athletic...