Pure Flix vs. Netflix
Is Pure Flix the new Netflix?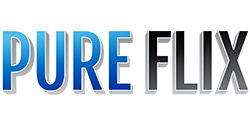 Pure Flix and Netflix are two competitors in the entertainment industry that attract a wide variety of people. Pure Flix is a production and distribution company for Christian films and movies. It was founded in 2005 by David A. R. White and Russell Wolfe. Pure Flix is known for Christian films such as "God's Not Dead", "Do You Believe?", "I'm Not Ashamed", and "The Case for Christ". Netflix was founded in 1997 by Reed Hastings and Marc Randolph. Audiences are attracted to Pure Flix because it is a safe place for families to watch Christian movies and TV shows.  Netflix is the world's tenth-largest internet company by revenue. Netflix is known for films such as "Stranger Things", "Fuller House", "GLOW", "Luke Cage", and "The Crown". Audiences are attracted to Netflix because they can get almost all of their favorite shows or movies on one site. Netflix subscription prices can range anywhere from $7.99 to $13.99 per month. Pure Flix subscriptions are $10.99 per month and $99.99 per year. Pure Flix is a great way to access good, Christian films, but Netflix gives a wide range of options for everyone.