MCA vs. Trinity Christian Academy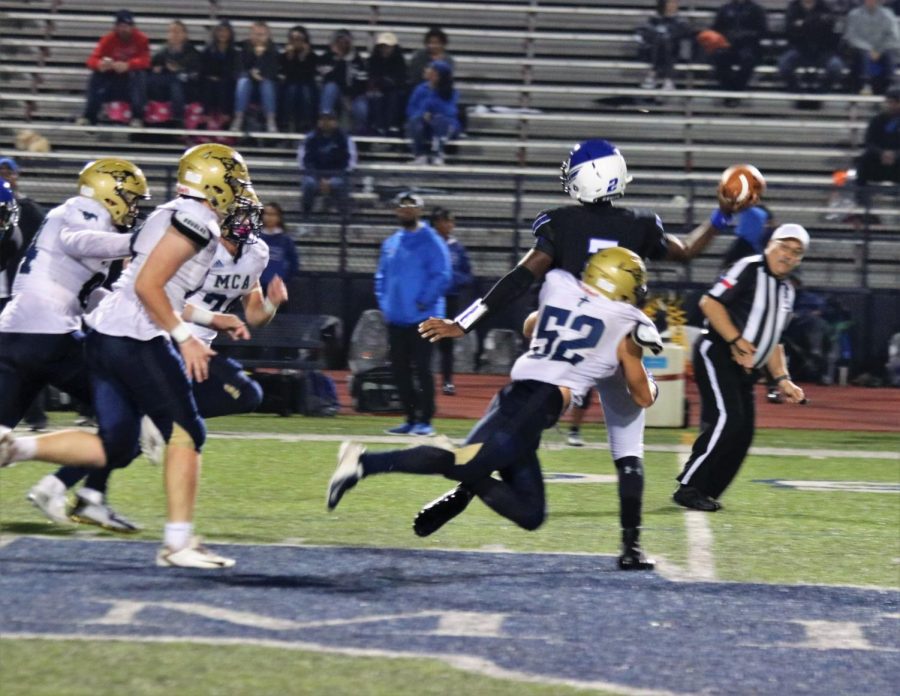 The MCA Football Team hosted Trinity Christian School at Ron Poe Stadium Friday, October 19. This football game was a great game for the Mustangs to play due to the fact that Trinity Christian is the best team in MCA's division. Trinity Christian is coached by Deion Sander, an NFL superstar, and two of his sons play on the team. MCA lost the game to Trinity Christian with a final score of 49-0. Although MCA did not win the game, it better prepared MCA for entrance into the playoffs. MCA moved up a division in football this year, and although the challenges are greater MCA has not backed down. Senior Trey Faulkner said, "Overall, we fought and at the end of the day, that's all you can do. As a senior, I was proud of how everyone from the freshman to the seniors prepared throughout the week and competed Friday night. We aren't satisfied with the loss, but we feel good with our progress week to week."
The game against Trinity Christian has prepared the Mustangs further for the challenges they face ahead.