Stangs New Gear
The Mustang's new athletic uniforms.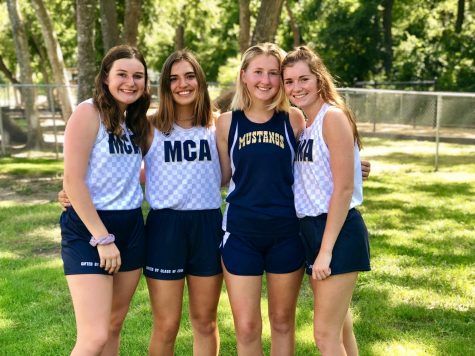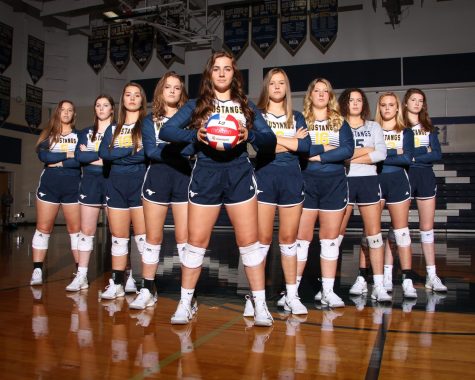 This year, the fall sports teams purchased new uniforms. Every four years, the teams are up for new uniforms and this year was the time. The athletes have received them at the beginning of their seasons. During the designing process of the uniforms, seniors from each of the teams got to put in their own ideas on how they would like to see the new uniforms. The different colors of the uniforms stand out on the court and on the fields. During the process of ordering them, the cross country team got a special donation from an MCA family. Senior cross country runner Kara Vita said, "Our new uniforms this year for cross country have given our team a new look. All of the seniors came together over the summer and designed, which makes it something that is personal to the class of 2019."All of the new uniforms that you see today on the athletes wouldn't have been here without the donations and input from the senior athletes. These new uniforms will be worn in upcoming games and meets throughout the season.
About the Writer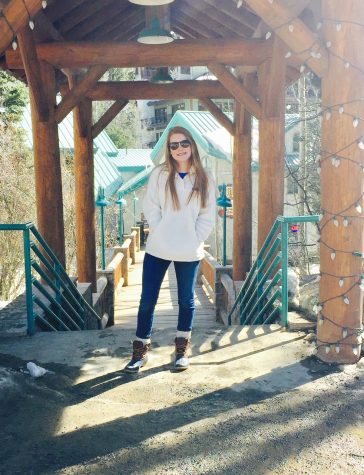 Madi Cheatham, staff writer
Madi Cheatham is a freshmen at McKinney Christian. This her 11th year being a student at MCA. She plays Volleyball, Softball, and runs Track. While on...