Cross Country's First State Meet as 5A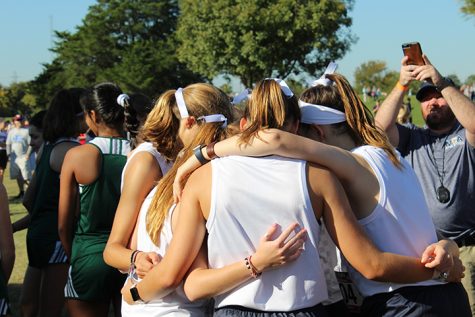 Out of 31 teams, the Varsity Boys Cross Country team placed fifth this year at the TAPPS State Meet and the Varsity Girls placed thirteenth, which is impressive for being the smallest school there. This past year, the team had moved up from 4A to 5A, bringing new and more difficult competition. Although the air was moderately cool, the sun's heat beat down on the hardly shaded course. Despite the weather, both teams gave it their all to finish the season strong. At this last race for senior Kara Vita, who has been running since sixth grade, she said, "This year was a lot tougher than the years before since we moved up a division. Even though we moved up, both the boys and girls teams ran and competed very well."
Senior Riley Pyle finished fourth out of 194 runners with a time of 17:41, qualifying for the TAPPS All-State Team. The next four runners who scored for the team, sophomores Maliq Brock and Peter Clark, junior Jason Cross, and senior Hayden Clow, all finished within 50 seconds of each other. This was Clow's first year running cross country and being one of the top five scorers was quite the accomplishment.
With new Head Coach Rhett McKeller and Assistant Head Coach Tyler Blue, the Mustangs were fearlessly trained and prepared to compete this year at the State Meet.
About the Contributor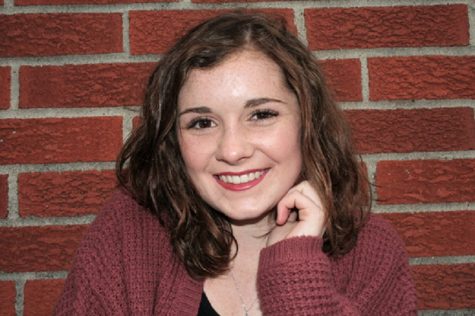 Juliana Roller, Editor-in-Chief
Juliana Roller was born in Houston, Texas, but moved to the wonderful, growing city of McKinney in May 2003 and has been here ever since. She started attending...