Freshman Jaden Roachell Rides Outside Of School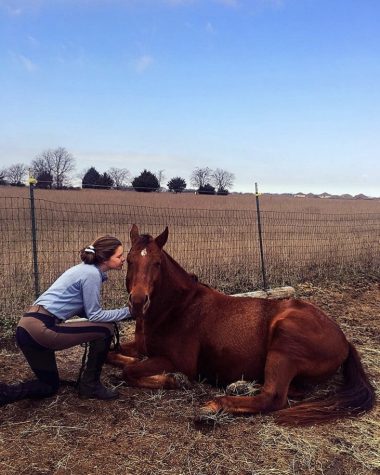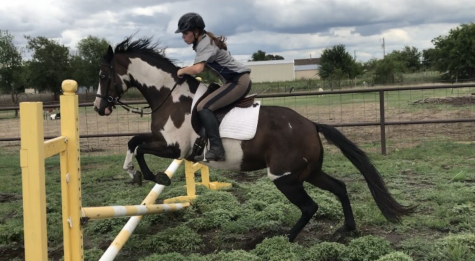 Freshman Jaden Roachell enjoys spending her time outside of school riding and taking care of her horses. Roachell started riding horses at her grandparents farm near Houston, TX when she was 11. She knew nothing at all about them and was basically new to the whole process. A few years later, she started to take lessons at Gold Star Equestrian and did three years of hunter jumper and jumper lessons. While riding at Gold Star, Roachell had a big fall and stopped taking lessons there. Roachell said, "I was not the rider I am today." For her 13th birthday, Roachell and her family bought a farm and a farmhouse in Anna, TX. A horse named Skyler was her birthday present. Her love for her grew and she soon was in love with horses. Later she got another horse named Cookie. Cookie was abused and starved at his old home. She used Cookie as a jumper until a year ago when his arthritis had gotten too bad to jump. The search for another horse was soon underway and her and her family found Windsor. Roachell started lessons with him three weeks ago and has already made so much progress in their ride together. She is currently riding him without stirrups. Meaning, that she is still riding with a saddle but the stirrups usually on them are not there. Roachell's love for her horses and farm are unlike no other.
About the Writer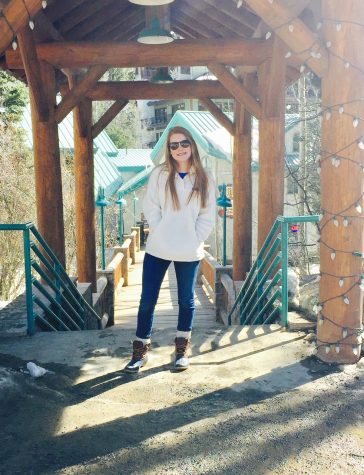 Madi Cheatham, staff writer
Madi Cheatham is a freshmen at McKinney Christian. This her 11th year being a student at MCA. She plays Volleyball, Softball, and runs Track. While on...