The Beginning of a New Chapter In Mr. Key's Life
Mr. Key and his wife have been giving the amazing opportunity to work outside of America for six months.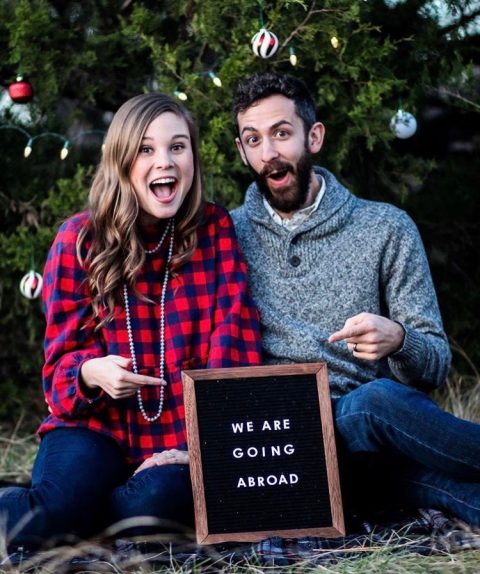 Michael Key has been a teacher at MCA for three and a half years. Mr. Key has enjoyed teaching at MCA while his wife, Micaela is a math tutor at Mathnasium and an alumni of MCA. They are both incredibly talented at what they do and really love helping kids learn. Micaela was asked by one of her student's family to go abroad with them. They were offered to fly free with them to Greece to privately teach their ten year old son. Not only would their plane tickets be paid for, but they would also get paid while living there. The family lives on the ocean and they asked if Mr. Key and his wife would want to live in the house next door for free. After staying in beautiful Greece for a few months, they would fly to South Africa where the family has another home. After a couple months in South Africa, they would go back to Greece for their final stay.
Key is both excited and sad for this incredible journey. He is so excited to explore more of the world and to get the opportunity to share the Gospel with this family and others. Key also said that he was sad to leave his family and students behind but he feels like this is something God has been telling him to do.
This amazing opportunity has been such a blessing from God and all of MCA cannot wait to see all of the wonderful ways God will use him and his wife. MCA will all deeply miss Key while he is gone, but we're all so happy that he has been given this awesome opportunity.
2 Timothy says, "The Lord be with your spirit. Grace be with you."