Upper School Principal Husband Deploys to the Middle East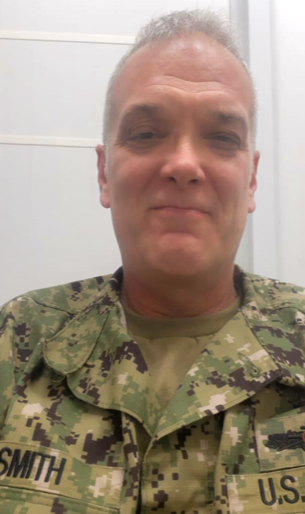 Upper School principal, Laura Smith's husband is active duty military, currently deployed over seas. While he is away, Smiths oldest daughter Kady Sidlauskas and her family are staying with Mrs. Smith while he is serving. She is doing well with the support of her family. Smith calls her husband every time they have the chance, she says, "It is hard to find times that work for both of us with the time difference." US Navy Lieutenant Commander Jeff Smith, says he enjoys receiving letters from others. MCA's NHS students wanted to make her, as well as her husband, feel special. With all she does for MCA and her students, they felt it would be good to do something for her. The NHS students decided to send Smith a care package, including things he likes, such as letters, candy, snacks, and magazines. They greatly appreciate him and all he does for us and our country. 
The package was sent out on December 19 and arrived on December 24. Smith was very surprised by the package and greatly appreciated it. "It was such a blessing to know that people I've never met would take not only their time but their money, and send me a Christmas gift, when I'm so separated from my people. That's what Christmas is about. Sharing Christ's love with strangers. And as well to know that you are thinking about my family (my wife) there at home too. That means a lot." says Smith.