MCA Competes at the TAPPS Competitions
A select few MCA students went to compete in the TAPPS competitions.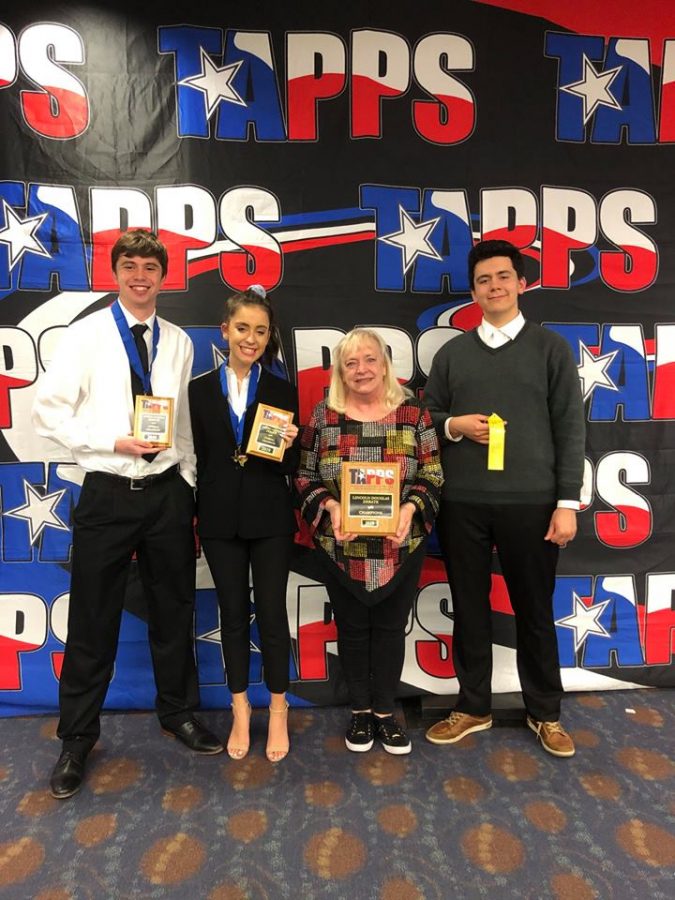 During the first week in April, McKinney Christian Academy went to the TAPPS academic competition. Students went to compete in many different subjects such as math, English, speech, spelling, and Spanish. Overall, the team scored a 95.5 and brought home 20 medals: three for 1st place, three for 2nd place, two for 3rd. Senior Issac Seltz won first for prose interpretation and junior Sydney Wible and senior Ryan Shelton who tied for first in the Lincoln-Douglas debate. Second-place medal winners were senior Makayla Dahl for ready writing, junior Maddie Grace Gwynn for prose interpretation, and junior Seth Pugh for solo acting. Third place medal winners were sophomore Jacob Hocevar for advanced math and Issac Seltz for poetry interpretation.
Students also competed in the TAPPS art competitions. Many went to compete but only a couple placed in the top three. Senior Caleb Doyle won third in black and white drawing, third in color drawing, and second with his senior portfolio. Senior Archer Morrow won both first and second in communication design, as well as first and third in computer rendered. Senior Bekah Gross won third in communication design. Joy Chang won second and sixth with two separate paintings. Senior Nick Meyer won third in seek and sketch black and white. MCA is very proud of the students for their success at the TAPPS competition.