Cross Country Fights for the State Title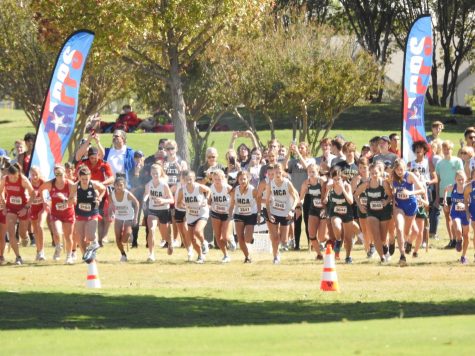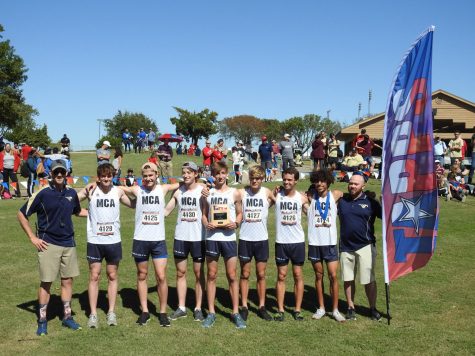 In previous years, MCA Cross Country has been known to finish at the top in the TAPPS state meet, with the guys placing in the top five and the girls placing in the top 15 for seven straight years. Therefore, expectations were high when the team was sent off on Sunday. The state warm up was the previous week, Saturday Oct. 12, which showed a glimpse of how the team would perform under pressure in state competition.
Leading up to the state race, workouts grew more difficult, which meant the week before was very demanding.This included workouts such as 1K repeats, extensive hill work, long tempo runs, and lots of cryotherapy. When there was only one day left until the meet, all the runners, families, and friends got together for the cross country send off. This time allowed everyone to pray over the runners and cheered for them as they drove off to Cottonwood Creek Golf Course to prep for the meet.
Then it came, Monday, October 21, the day of the State meet. To start off their big day, the cross country teams got together for a stretching session. This would include hip flexor stretches, foam rolling, elliptical work and more. After the stretching, it came time to depart for the meet. At Cottonwood, it was full of noise and excitement with many teams ready to compete. The Varsity boys ran at 11:15 a.m. with juniors Maliq Brock, Peter Clark, Ryan Radtke, Jonathan Roller, sophomore Daniel Kanz, and seniors Matthew Smith, and Caleb Bryant representing MCA. Three boys finished in the top 25, including Brock who finished in third place. Overall, the boys placed third out of twenty four. The Lady Mustangs representing were seniors Brooke Fillebrown, Taylor Robinson, juniors McKeni Adkins, Gaby Gosa, Alessia Catullo, Avery Young and freshman Josie Allen running for McKinney Christian. Finishing fifteenth out of twenty three, the Lady Mustangs would do better than projected. This race would complete the cross country season and already, our Mustangs are ready to bring home the title next year.