The 2019 Fall Concert
The Middle and Upper School choirs performed on October 22 for their annual fall concert. The Middle School Choir performed four songs, the Upper School performed one, and the mixed choir performed two. This was the first performance under their new director Amy Jordan.  Jordan had a few thoughts on her first MCA concert, she said, "I thought our first concert of the school year went very well. There was a variety of music performed giving our audience the opportunity to hear different styles and genres. I would like to improve upon our musicality as a choir. Being able to perform with dynamics and musical phrasing brings the music alive and helps to engage the audience in the performance. I look forward to getting to know the members of each choir and building confidence in each performance. I love seeing the expressions on the choir members faces and as they begin to make connections with the music and the meaning of the literature. It's a beautiful expression of God's love to his people."
The choir performed a variety of music pieces from show tunes to hymns.  The 6th grade choir performed "Ghost Ship" arranged by Don Besig, "Climbin' Up the Mountain" arranged by Linda Spevacek with soloists Alyssa Prahl and Hannah Doshier, and "Friend Like Me" arranged by Mark Brymer. The 7th and 8th grade mixed choir performed "A Festival Alleluia" arranged by Mary Lynn Lightfoot and "Home" arranged by Greg Gilpin with soloists Gerrit Rogers, Meghan Buss, and Avery Greene. The 7th and 8th grade mixed choir collaborated with the Upper School choir to perform "Sing" arranged by Mark Brymer with junior soloist Blake McGraw. The Upper School choir performed "Cantate Hodie" arranged by Mark Brymer. For the last song, all of the choirs came together to sing "The Lord Bless You and Keep You" arranged by Peter Lutkin. The MCA choirs next performance is December 13 at the Gaylord.
About the Contributor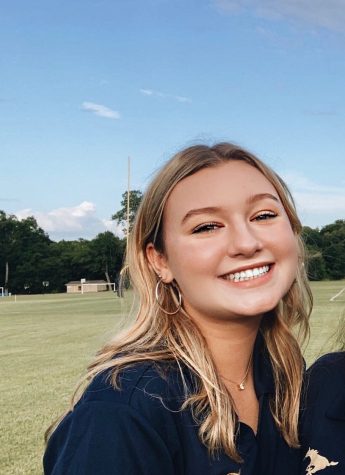 Karissa Harrison, Campus Editor
Karissa Harrison is a junior at MCA. She started at MCA in 2017. This is her third year on the Newspaper staff and she is extremely excited to be writing...