Newest Member of the Football Team
Sophomore Kate Nordhaus joins the football staff in a new position
Sophomore, Kate Nordhaus, was approached by assistant football coach Darrick Ware to help out with the McKinney Christian Academy varsity football team this year. She is now the football team's manager, photographer and videographer. Nordhaus is present for every team event from practices, weightroom, meetings and film sessions this preseason. Head football coach Chance Gray describes Nordhaus as "A blessing to the team. She's extremely talented and uses those talents to help us create videos. She's always there willing to serve and really exhibits the 'HE We me' attitude that we that we want all our players, coaches and families to exhibit." She not only knows and enjoys watching football but football management is nothing new for Nordhaus. She has helped out with her brothers' Lil Stangs football team in the past and this current assignment as varsity football manager is a "step up" in Nordhaus words.
With the Mustangs first game coming up in September, Nordhaus said she is excited to "experience the game from a different perspective by being on the sideline with the players." She is also looking forward to taking photos and creating highlight videos for the football team this season. Whether she is filming, throwing snaps for drills or helping with water she is always doing something to help out. Not only is this experience teaching Kate more about football, she is also gaining experience with cameras that she can apply to her photography role in Newspaper.  
About the Writer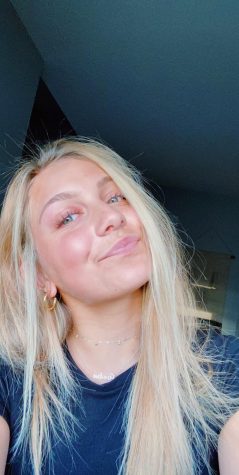 Paxton Crews, staff writer
Paxton Crews joined MCA this year for her junior year, making this her first year on the newspaper staff. Outside of school, she enjoys playing soccer...