Honey Balsamic Flatbread
Jump to recipe
Honey Balsamic Flat Bread

Serving Size
1 flat bread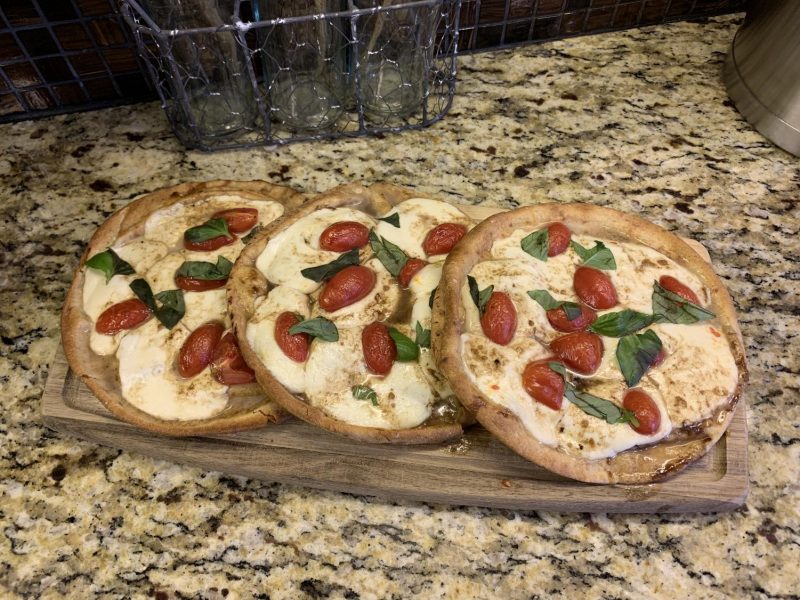 Ingredients
1/2 cup balsamic vinegar
3 tbsp honey
1 tbsp dijon mustard
1 tbsp olive oil
garlic salt
pepper
mozzarella cheese
cherry tomatoes
basil
pita bread
Instructions
Combine balsamic vinegar, olive oil, honey, dijon mustard, garlic salt, and pepper to make glaze.
Preheat oven to 375 degrees fahrenheit.
Layer pita bread with mozzarella cheese.
Halve tomatoes and place on pita.
Pour glaze into skillet. Stir and simmer for two minutes or until thick.
Drizzle glaze over pita.
Bake in oven for 8-10 minutes.
Top with fresh basil.