MCA Has a Patriots Pen Winner
Sixth grade student wins essay competition.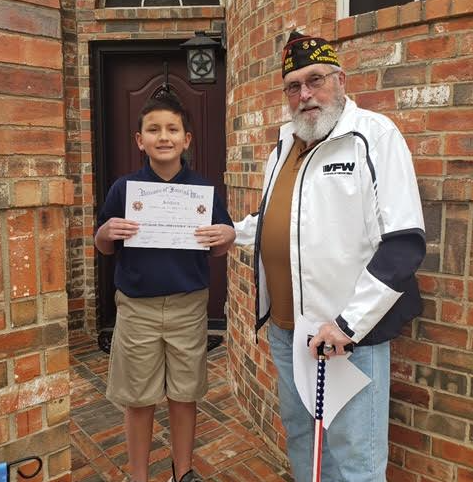 Each year, the Veterans of Foreign Wars have a patriotic essay competition for middle schoolers across the country called Patriot's Pen. This year's topic was "What Patriotism Means to Me." Sixth and seventh grade teacher Kristi Clark says, "The VFW is an organization created to provide support to current and former veterans who have served overseas. Their goal is to ensure that veterans are respected for their service, always receive their earned entitlements, and are recognized for the sacrifices they and their loved ones have made on behalf of this great country."
MCA  submitted approximately 70 essays from sixth and seventh graders. However, there was one that stood out from the crowd. Sixth grader, Jonathon Rincones-Peters, was the first place winner for MCA. When Rincones-Peters was asked about what has been his favorite part of this experience, he said, "My favorite part would be being able to show my thoughts on patriotism and how they correspond with actual events in the world. I think this plays a huge role in my essay because that's what people really look at." Rincones-Peters is the only student that advanced to the regional competition. Although he didn't make it past regionals, he was able to be representative of MCA and patriotism against other elite essays.
About the Writer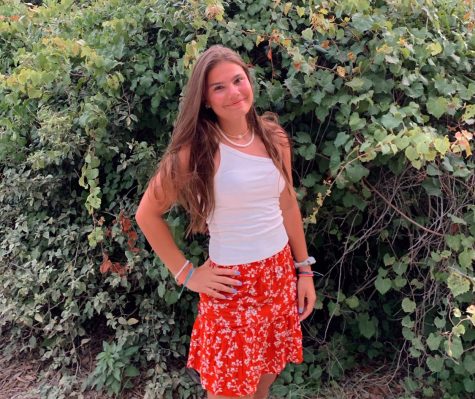 Sarah Krusing, Campus Editor
Sarah Krusing has been attending MCA since she was in third grade and is now a junior. This is her second year in newspaper and she is so excited to inform...