Middle School Soccer Team Continues to Fight
The Middle School boys soccer team played a home game vs Legacy Christian.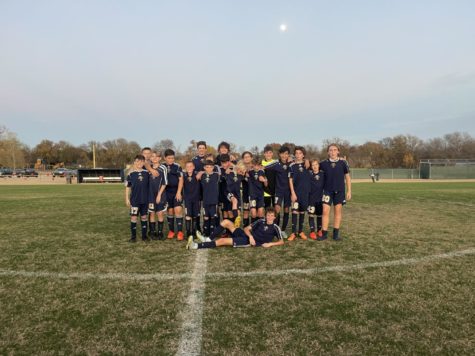 On Monday December 5th the Middle School boys soccer team faced off against Legacy Christian in a home game. Here was Wheeler Clayton's thoughts headed into the big match up. "I think we need to focus on moving the ball and playing as a team, and as long as we do that I think we will be in a good place to get the win." The boys fought hard in a win against Legacy. Here were Wheeler's thoughts after the game: "I think we played alright, there's definitely a lot of stuff we still need to work on to be successful and have a successful rest of the season." 
The team next game will be at Shelton on January 12.