Christmas Palooza
Every year MCA hosts the Christmas Palooza in order for art, band, and choir to show off their progress so far. The evening begins with families browsing the art put on display. Students work on their pieces during class in preparation for this event. One student who worked particularly hard to get their artwork done in time, Elyse Mead, 11, stated, "I am very excited about what I am working on right now. I am combining my love for music and passion for art by creating something that reflects both of these. Getting my piece done for the Christmas Palooza was definitely a challenge, due to intricate details, but I ended up getting it done." Later in the evening, both the Middle School and Upper School bands performed Christmas songs such as "Jolly Old St. Nicholas" and "Sleigh Ride." The percussion and drumlines students have been receiving help from David Herron, a graduate from OSU and writer of the percussion ensemble It came Upon a Midnight Clear/Rejoice that was played at the concert. Ken Snow, Upper School Band Director, said,"We have really come a long way since I started six years ago. There is a whole lot of musical talent here at MCA."  Band member, Will Baxter, 11, said, "I really enjoyed performing for the student body. I was excited because I knew my friends and family were supporting me in the crowd. I was nervous at first but when the crowd went wild after my trumpet solo I was relieved." Afterwards, choir showed off their talent and sang. After many class periods of preparation they were ready for the show. Freshman, Annie Weichel, said, "Choir is a lot of fun and I really enjoy the people who do it. We were well prepared for the Christmas Palooza." The Palooza is an event that allows students to showcase their talent surrounding the theme of Christmas.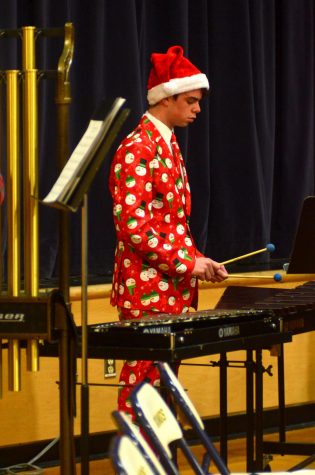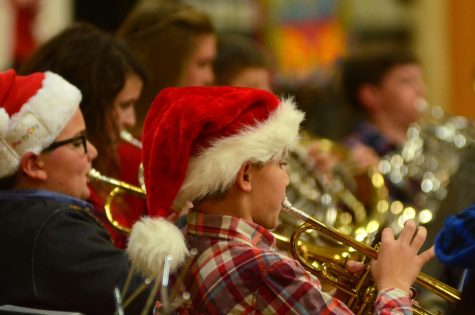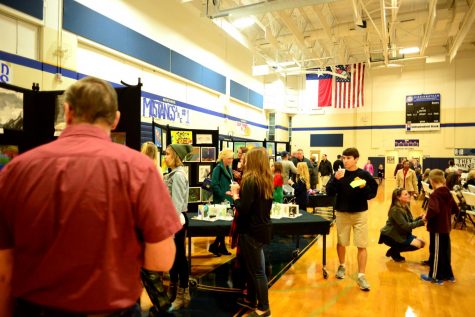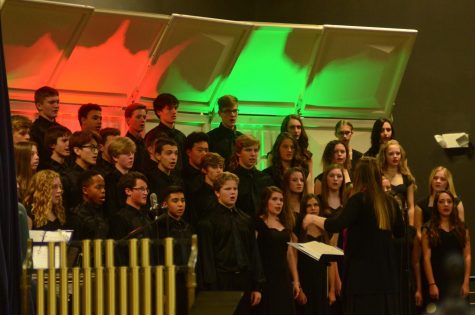 About the Contributor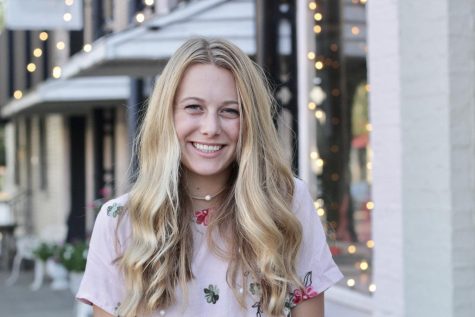 Kate Witte, Sports Editor
Kate Witte joined MCA in 2006 and has been here since. She has been on the newspaper staff since freshman year but is now taking on the role of Sports...