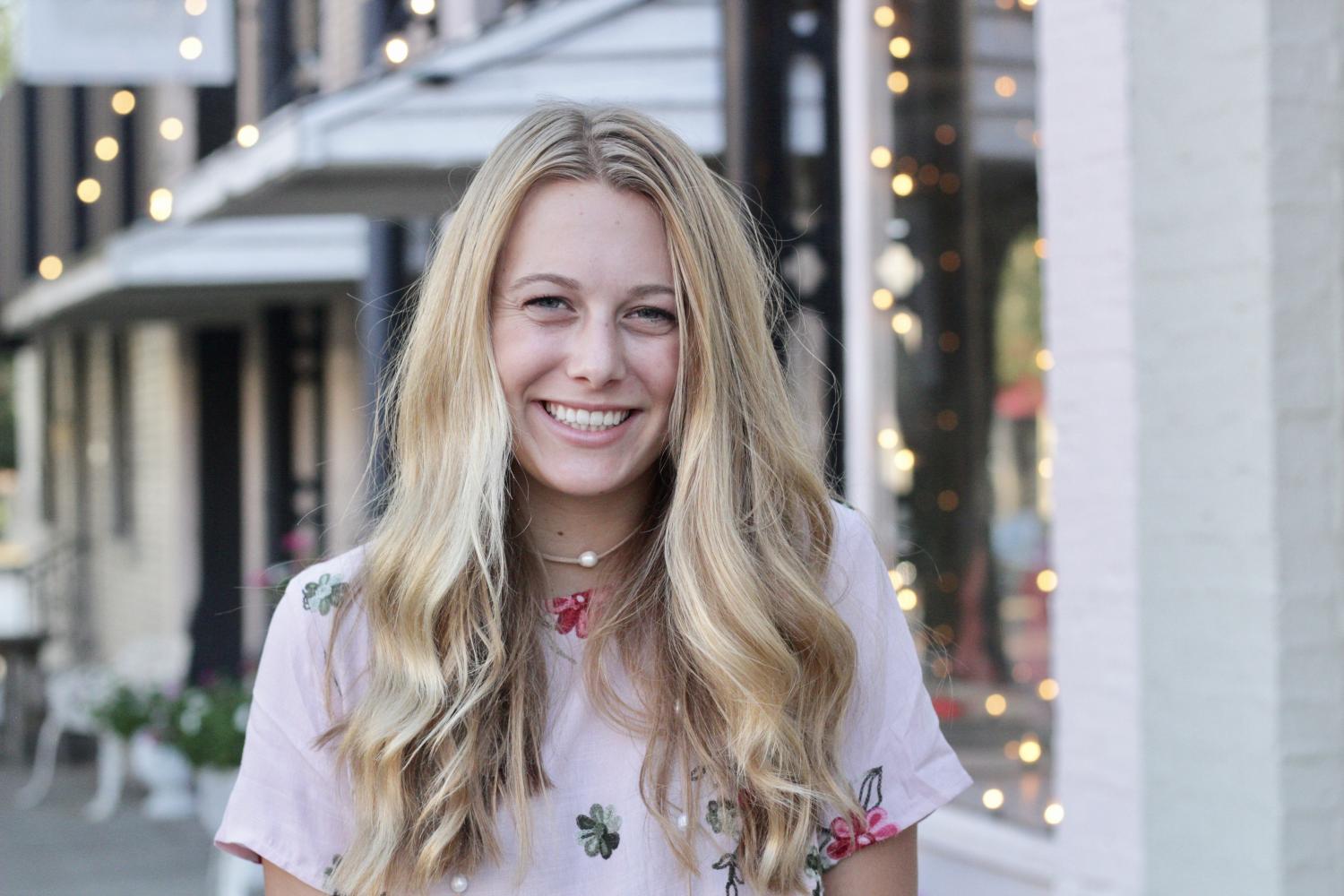 Kate Witte joined MCA in 2006 and has been here since. She has been on the newspaper staff since freshman year but is now taking on the role of Sports Editor. In her free time, she tries her best at photography and enjoys hanging out with friends. Kate has played on the Varsity Soccer team for two years and runs track. Her favorite food is anything except for pretzels. One of her best memories at MCA was winning state for cross country. During the holidays she spends time in Colorado. Her favorite bible verse is;
"

For you created my inmost being; 

you knit me together in my mother's womb.

 I praise you because I am fearfully and wonderfully made; 

your works are wonderful,

 

I know that full well.

 My frame was not hidden from you 

when I was made in the secret place, 

when I was woven together in the depths of the earth." 
Kate Witte, Sports Editor
Apr 01, 2019

MCA Guatemala Mission Trip 2019

(Media)

May 17, 2018

Baseball Reaches the Regional Playoffs

(Media)

May 10, 2018
May 04, 2018

Track Regionals Meet

(Story)

Mar 27, 2018
Mar 01, 2018

Varsity Girls Soccer State Championship

(Story)

Feb 22, 2018

Lady Mustangs Qualify for State

(Story)

Feb 08, 2018

Varsity Girls Fight For First Seed

(Story)

Jan 30, 2018

Lady Mustangs Play Dallas Covenant & Cristo Rey

(Story)

Dec 13, 2017

Stomp 'em at State

(Story/Media)

Dec 12, 2017

Christmas Palooza

(Story)

Nov 09, 2017

Debate Team Starts Off the Year Strong

(Story)

Aug 29, 2017

Varsity Football Kicks off the Season

(Story)

Aug 16, 2017

MS Cheer 2017-2018

(Story)

May 22, 2017
May 04, 2017

Track Team Takes on Regionals

(Story)

Apr 04, 2017

Brook Hill Track Invitational

(Story)

Mar 28, 2017

Track Season Begins

(Story)

Mar 23, 2017

Varsity Girls Soccer: Semifinals

(Story)

Feb 27, 2017

Varsity Girls Soccer: Undefeated Season

(Story)

Feb 21, 2017

Varsity Boys Soccer: Senior Night

(Story)

Feb 07, 2017

Varsity Girls Soccer

(Story)

Jan 24, 2017

Varsity Girls Soccer Wins Against Westwood

(Story)

Jan 18, 2017

Lady Mustangs Soccer Defeats Waco Reicher

(Story)

Jan 18, 2017

Varsity Boys Soccer Takes on Lakehill Prep

(Story)

Jan 18, 2017

Varsity Girls Soccer: Undefeated in District

(Story)