Will Boese Working Toward Eagle Scout Honor
Sophomore Will Boese is Close to Earning His Eagle Scout Honor
Sophomore Will Boese has attended MCA since the third grade. Boese is a part of the football and wrestling team. Outside of MCA, he is working toward earning his Eagle Scout honor. He is working as hard as he can to complete all the requirements. Boese said, "Some of the requirements are to be active in the troop for at least six months as a life scout rank, earn 21 total merit badges including the 13 Eagle-required merit badges, and as a life scout serve actively in your troop for six months in a position of responsibility. Finally, while a life scout you must develop and plan an Eagle Scout project that benefits an organization other than the BSA. The project must be approved by the organization and by the troop committee." Right now, he is working with MCA to see what projects he can help out with. "Right now I am going to talk with certain faculty members at MCA to see if there are any beneficial projects I can accomplish that benefits the school," Boese said. While working towards the honor can be tedious, there are many social benefits that come with it. "My favorite thing would definitely be going on campouts with some of the guys I don't get to see very often, so we get to have fun and get to know each other better," Boese said. He is excited to see where being an Eagle Scout takes him in the future.
About the Contributor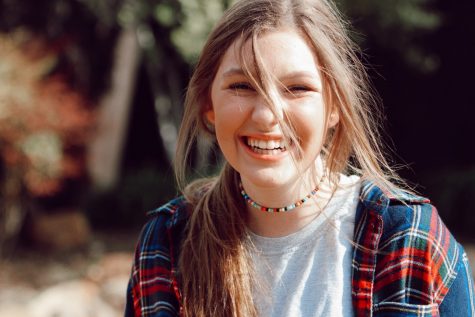 Lauren Rose, Editor in Chief
Lauren Rose joined MCA her freshman year of High School, and she is now currently a senior. This is her fourth year at McKinney Christian and her third...