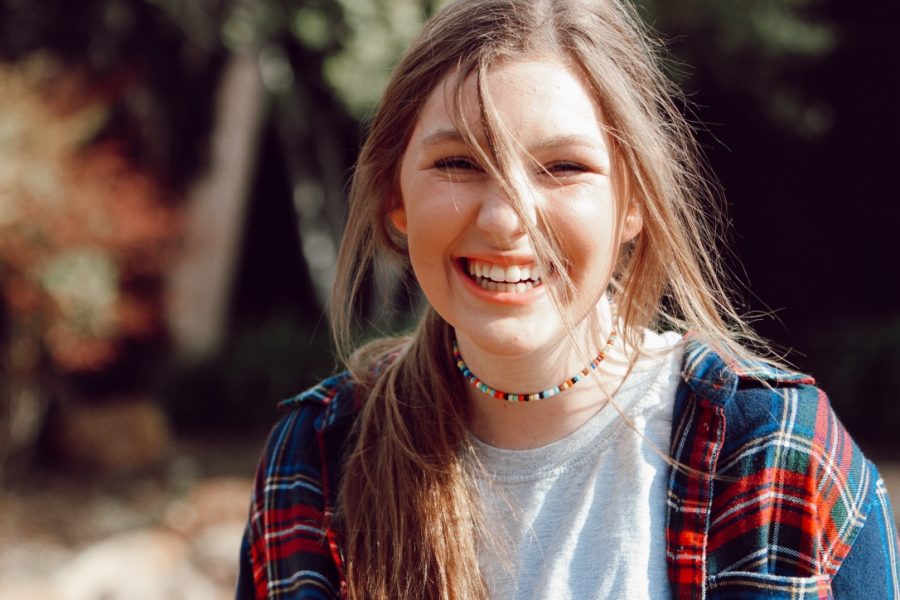 Lauren Rose joined MCA her freshman year of High School, and she is now currently a senior. This is her fourth year at McKinney Christian and her third year on the newspaper staff. She is ecstatic to finally be the Editor-in-Chief of the Mane Edition this year. She participates in volleyball and National Honor Society. On the weekends, she enjoys being outdoors and hanging out with friends. Lauren's favorite memory from MCA is going to the State semi-finals her sophomore year with the volleyball team.
Lauren's Favorite Bible verse is Philippians 4:6-7:
"
Do not be anxious about anything, but in every situation, by prayer and petition, with thanksgiving, present your requests to God.
7
And the peace of God, which transcends all understanding, will guard your hearts and your minds in Christ Jesus."
Lauren Rose, Editor in Chief
May 08, 2020

A Letter to the Faculty

(Story)

Apr 27, 2020

A Letter to the Underclassmen

(Story)

Apr 23, 2020
Mar 23, 2020

A Letter To My Senior Classmates

(Story)

Jan 15, 2020

Winter Formal Proposals

(Media)

Dec 12, 2019

Football and Volleyball Teams Close Out The Season With High Recognition

(Story)

Apr 18, 2019
Apr 10, 2019

Arkansas Dream Center Mission Trip

(Story)

Feb 28, 2019

Track Preview

(Story/Media)

Feb 28, 2019

Seniors go to the Mavericks Game

(Story)

Feb 27, 2019

ESports Team is Launched

(Story)

Jan 29, 2019

Seniors travel to Oklahoma for their first ever mid-year retreat

(Story)

Dec 13, 2018

Second Grade takes a Field Trip

(Story)

Nov 29, 2018

Grandparents and Great Friends Day

(Story)

Oct 31, 2018

Senior Sarah Mayberry ice skates outside of school

(Story)

Sep 27, 2018

See You at the Pole

(Story)

Sep 13, 2018

MCA Student Government Election

(Story)

Aug 28, 2018

Seniors get a New Privilege for the Year

(Story/Media)

May 17, 2018

Physics Class Takes a Field Trip to Six Flags

(Story)

May 02, 2018

NHS Inductee Ceremony

(Story)

Apr 23, 2018

The Java Class Takes Field Trip to Microsoft

(Story)

Apr 05, 2018

NHS students attend the Special Olympics

(Story)

Apr 04, 2018

Abby Kistner is awarded the DAR Good Citizen Award

(Story)

Mar 27, 2018

Hannah Grubbs participates in gymnastics team outside of school

(Story)

Mar 01, 2018

Two Middle School Students participate in Honor Band

(Story)

Feb 14, 2018

Lydia Gilbert participates in bowling team outside of school

(Story)

Feb 08, 2018

MCA hosts Engineering for Kids class

(Story/Media)

Feb 08, 2018

Jake Gerardis goes to All-Region for Band

(Story)

Jan 18, 2018

Two MCA Students were recognized by the Rotary Club

(Story)

Dec 13, 2017

Will Boese Working Toward Eagle Scout Honor

(Story)

Dec 11, 2017

Senior Garret Kramer Competes in Super Nationals for Semi Pro Kart Race

(Story)

Nov 16, 2017
Oct 24, 2017

Lady Mustangs win TAPPS 3-4A District Championship

(Story)

Oct 03, 2017

National Merit Scholar

(Story)

Sep 20, 2017

Lower School Soccer Stars

(Story)

Aug 30, 2017

Emma Lowes goes D1

(Story)