New Year's Games
The mustangs end 2017 winning first place in the MCA Round-Up tournament, and start off the 2018 year with multiple district games.
Varsity girls basketball ends December with the annual MCA Round-Up tournament. The tournament was held December 28th through the 30th in the SlC. The varsity girls basketball team dominated the competing teams of Legacy, with a score of 56-38, Prince of Peace, 74-33, and Dallas Covenant was forced to forfeit due to injured and sick players. The Mustangs won first place in the Round Up tournament.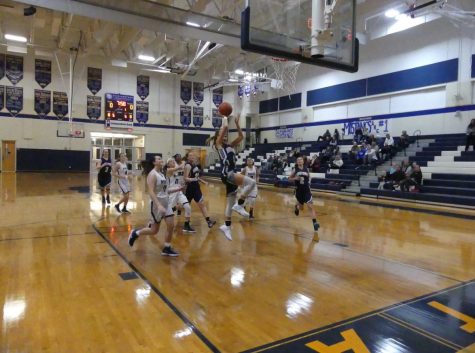 The girls basketball team had three important district games on January 5th, 9th, and 12th. The Mustangs travelled to Waco Reicher on January 5th. They took home a win 64-49. Jolie Clow sophomore scored 21 points. On the 9th, the Mustangs played Shelton in Dallas. The girls came out with a close vistory 58-54. Senior Marissa Wilks, scored 23 of the 58 points. On the 12th, the Mustangs challenged Coram Deo but came up short losing 49-73.