Co-District Champs
The Lady Mustangs close out home season games on Senior night, and secure the title for co-district championship!
One of the biggest games of the season so far, the girls basketball team knew what was at stake. They needed a win against Coram Deo to claim the co-district title for the 6th year in a row. On Tuesday, January 30th, the Lady Mustangs battled the  Lions on Senior Night in the SLC. The first quarter, the Mustangs struggled to find their rhythm both offensively and defensively. Senior Althea Wolfe was the sole scorer in the first quarter, ending the first quarter 6-12. Although they were down, the game was far from over. They started playing more aggressively, getting stops and making shots. At the end of the second quarter, the Mustangs found themselves in the lead, 19-18.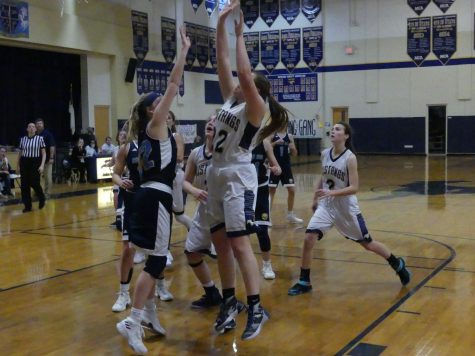 Coram Deo wasn't giving up either, in the fourth quarter the visiting team had a strong comeback of 23 points, but their efforts weren't enough for the win. There seemed to be nothing that would stop the Mustangs.  Senior Althea Wolfe helped close out the win with 12 points and nine rebounds. Marissa Wilks seemed to be unstoppable throughout the game, and finished the game with 27 points, 28 rebounds, and four blocks. The Mustangs won the game with a final score of 53-48, claiming the co-district champion title tied with Coram Deo. They will have a district tie-breaker game in order to determine seating in the playoffs on February 14th at a neutral location to be decided.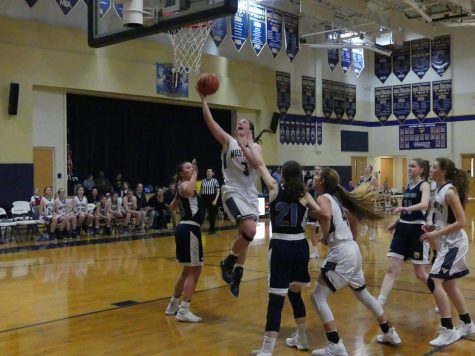 Assistant Coach Dan Collins comments about the upcoming playoffs, "As a coach I am so proud of the work ethic and accomplishment of this team to have put themselves in a position to make a run in the playoffs. We have not reached our potential yet as a team. We are not done yet and look forward to what is in store ahead. To God be the glory!"