Middle School Baseball
Looking Ahead to the Playoffs.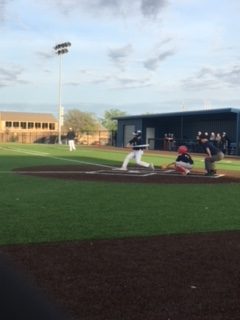 Last week the McKinney Christian middle school baseball team had a double header on Thursday April 5th against Grapevine Faith. The Mustangs fought hard but lost both games.  Eighth grader Jack Mitas said, "Hopefully we can use this as some fuel for our big game Monday at Prince of Peace, and turn our season around." The Mustangs hope to get some more games in, because due to the rain they have only played seven games all season.