Baseball Claims District Championship
First Time in School History the Mustangs Claim a Baseball District Championship.
In order to win the district championship, the Mustangs needed to win one more game against Dallas Shelton. On Tuesday, April 24th, the Mustangs hosted a doubleheader against Dallas Shelton. The first game the Mustangs got their first district loss with a score of 4-1. But the Mustangs weren't finished with Shelton yet. They didn't shut down but worked together as a team. After a very close game, the Mustangs pulled through with the win they needed, the final score was 3-2. The Mustangs were excited to win the district title at home.
Greg Newland comments about the season so far, "This season has been nothing but incredible. Coming back from last year's season and ending up winning district with only one loss is something that I don't think anyone would have ever thought of happening. The bond and overall comradery is nothing like I've ever experienced in a team and I really think that has played into how we have performed. I'm looking forward to moving on in the season and can't wait for where God's will takes us."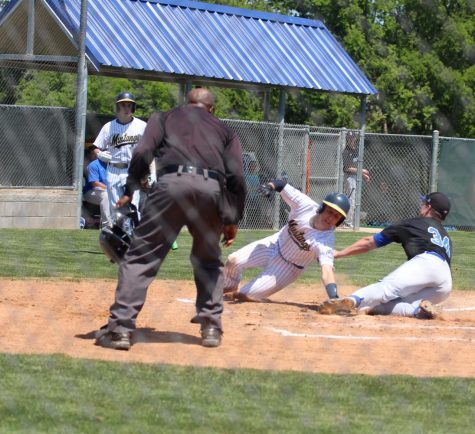 Photo by: Allison Finke