Different Types of Transportation
The main source of transportation is driving at MCA because their is no public transportation provided, but some students find alternative ways to travel to and from school.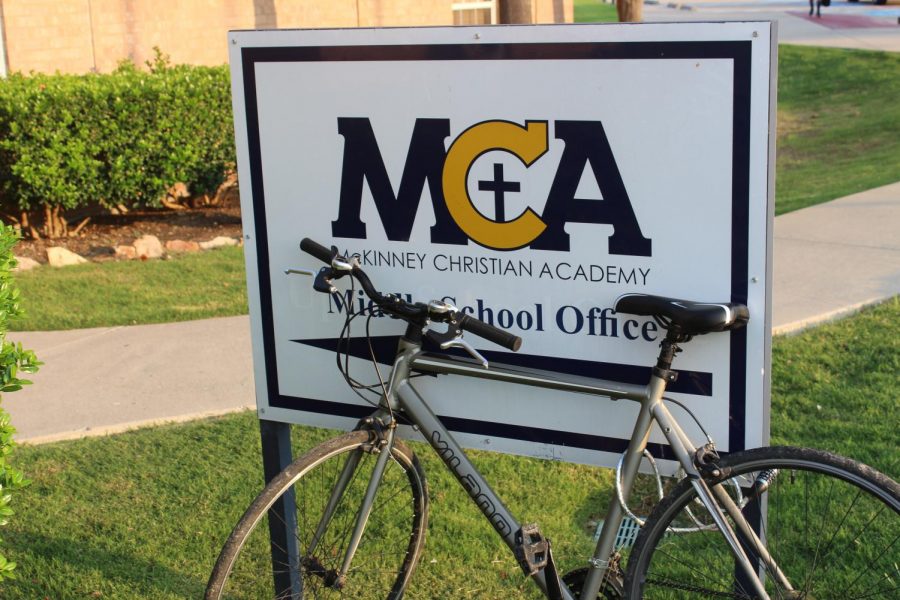 There are many different ways to get to where you need to go. With technological advances, transportation has taken a shift. We hear now about new driver-less cars, bullet trains, and car-hauling apps. With technology at our fingertips, it's easy to get from place to place. McKinney Christian doesn't provide a means of public transportation to get to school. This means everyone has to either drive themselves or rely on others for transportation. Sophomore John Brock "Ubered" home from football practice. For the most part, however, the students drive or their parents drive them. For students whose parents work late or live far away, this can be difficult. Before he could drive, Junior Evan Petrek walked to school and home from school every day. Lucky for him, his mom's house was a ten minute walk from school, but it can still be tiring after a long day and football practice. Middle and Upper school teacher Dr. Bah walks to school everyday. He does this to save money on gas and get some exercise in. The only problem is there isn't a cross walk so it can be dangerous for him to cross the street at times. Sophomore Avery Young lives in Trenton, a thirty minute drive from MCA. She has to wait for parents every day to come pick her up from school, and she isn't alone in this. Cars aren't the only vehicles to drive. Staff member Robert Erger drives a moped to school. A moped is a motorcycle powered with pedals. He said he enjoys riding in the open air. He also drives a moped because it gets 100-117 miles per gallon. Erger said the third reason is, it helps him appreciate people in third world countries whose primary mode of transportation are mopeds. Eighth grader Paul Yu rides his bike to school everyday with his dad. He lives thirty minutes away on bike. He says he enjoys it because "it's cool to see everything that you wouldn't normally see on the way." The majority of students live too far away to ride their bikes or walk to school and a car is their prime source of transportation.