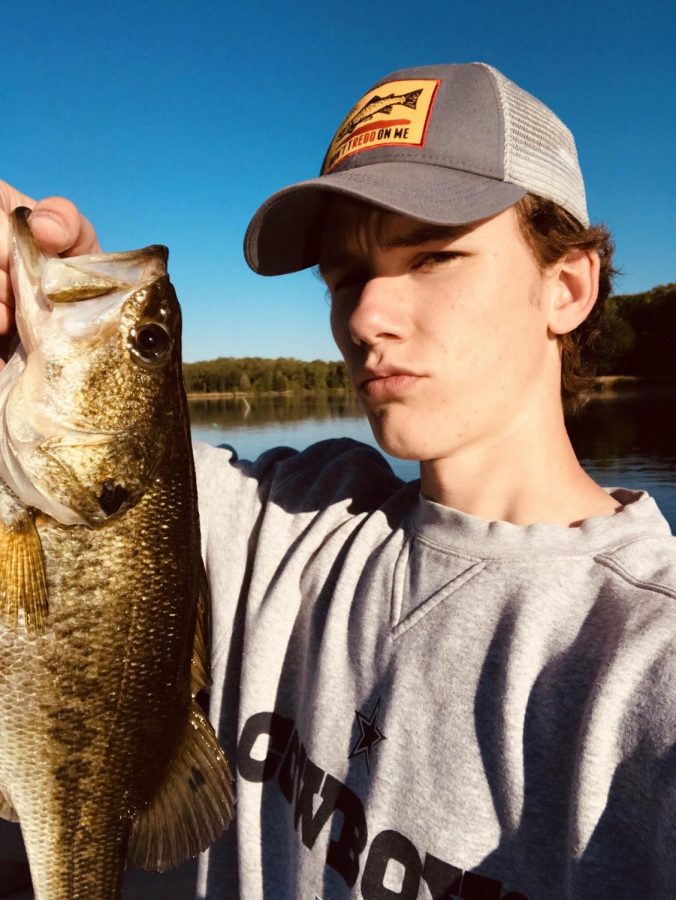 Caleb Bryant is a Senior at MCA, making it his seventh year as a Mustang. Caleb is The Mane Edition's Campus Life Editor, and it's his second year on newspaper staff. Caleb has played soccer for MCA since 2014 and has contributed to two Area Finalist titles in 2017 and 2018. He also enjoys running and is on the Cross Country team. Caleb has been in the art program since 2014 and participates in art competitions through TAPPS and ACSI. Outside of school, Caleb has a passion for being outdoors, and he plans to study Forestry at Texas A&M. He's also watched "The Office" 7 times in its entirety.
"Do not fear, for I have redeemed you;
I have summoned you by name; you are mine.
When you pass through the waters,
I will be with you;
and when you pass through the rivers,
they will not sweep over you.
When you walk through the fire,
you will not be burned;
the flames will not set you ablaze.
For I am the 

Lord

your God,
the Holy One of Israel, your Savior" -Isaiah 43:1-3
Caleb Bryant, Campus Life Editor
Apr 11, 2020

Class of 2020 Academic Honorees

(Story)

Mar 31, 2020

Missions and Ministry in McKinney

(Story)

Feb 18, 2020

Jason Cross- "The Engineer"

(Story)

Jan 23, 2020

Senior Retreat 2020

(Story)

Nov 19, 2019
Sep 25, 2019

Lovejoy XC Fall Festival

(Story)

Sep 22, 2019

Tailgate and Tradition

(Story)

Sep 09, 2019
Aug 17, 2019

Senior Spots 2019

(Media)

May 08, 2019

NHS Induction 2019

(Story)

Apr 18, 2019

Make May Merry: Sign up for IronMay!

(Story)

Apr 18, 2019

2019 ACSI Art Festival

(Story)

Apr 09, 2019

MCA Fishing at Lake Ray Roberts

(Story/Media)

Feb 28, 2019

Duke TIP: Coming out on Top

(Story)

Feb 26, 2019
Feb 01, 2019

Showdown at Shelton

(Story)

Dec 13, 2018

Varsity Boys Soccer dominates Coram Deo

(Story)

Dec 05, 2018
Nov 30, 2018

Pre-Season with Mustang Soccer

(Story)

Nov 14, 2018

The Brand New Club at MCA

(Story)

Oct 31, 2018
Oct 18, 2018

Fall Senior Night 2018

(Story)

Oct 15, 2018

Upper School XC Update

(Story)

Oct 04, 2018

Middle School Cross Country Continues to Improve Personal Times

(Story)

Sep 25, 2018

MCA Emergency Preparedness

(Story)

Sep 05, 2018

The New Black Box Theatre

(Story/Media)

Sep 05, 2018

Different Types of Transportation

(Media)

Oct 16, 2017

"Fighting Farmers" Meet

(Media)