MCA Student Government Election
The votes were tallied and the President and Vice President were elected
Seniors Mitch Boone and Riley Pyle were elected MCA President and Vice President. The votes were tallied on September 5, and the results were announced on the 6. Boone and Pyle campaigned strenuously before students voted for their representatives. Signs and social media posts allowed them to publicize their campaign. Senior and Student Body President, Mitch Boone, says, "I first asked Junior Joy Chiang to make me a hand painted poster that made a bold statement within the hallways. Secondly, I made a Snapchat filter for the Upper School to use on voting day which got used over 150 times and over 2,000 views. Lastly, I got help from each grade to help spread the word so when people opened their email they knew who to vote for." Boone is ready to get started as president, but there are many responsibilities that go into this position. The responsibilities include but aren't limited to: meeting with administration at MCA, getting quotes from venues for dances, giving a speech at graduation, and having the final say pertaining to Student Government issues. Boone is excited to work and collaborate with Pyle as Vice President. Boone says, "We are both able to bounce ideas off each other and we both want to get a lot done for MCA our senior year. We want to leave a mark to be remembered by."
Leading alongside Boone, Senior Vice President Riley Pyle, is just as prepared and ready to take on the year in a leadership position. Pyle says,"It means a lot to be elected Vice President by my peers. It does put pressure on both Boone and myself to represent our classmates, but I know we are down for the challenge." Pyle is ready to accomplish many things this school year with Boone and the students in student government. Pyle says, "I hope to improve relationships that everyone has with one another at school. I hope to enhance students' experiences at school by relaying concerns to Mitch and students in Student Government."  Both Boone and Pyle are dedicated to improving the experience for the students at school. They are ready and excited to take on this year at MCA as leaders for the school.
About the Contributor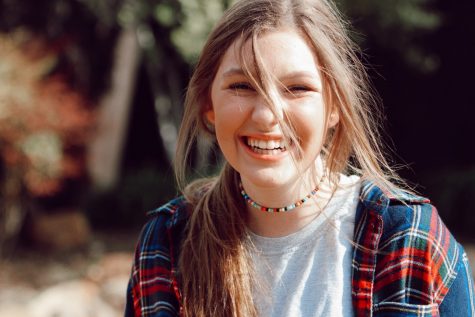 Lauren Rose, Editor in Chief
Lauren Rose joined MCA her freshman year of High School, and she is now currently a senior. This is her fourth year at McKinney Christian and her third...