Middle School Basketball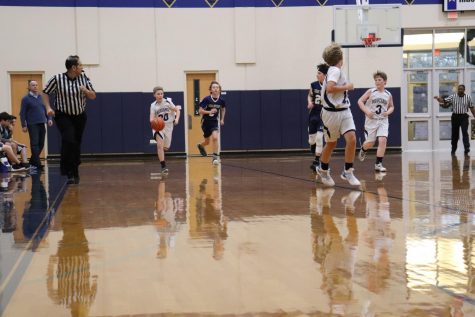 This years Middle School boys basketball coaches are Philip Wysong and Justin Barton, who is also the Middle School history teacher. The team has 9 boys on the D1 team and 10 boys on the D2 Team.  The D1 team has won 2 games and lost only 1 game so far.  The D2 team has won 1 game and lost 3.  On November 29, the D1 team had one of their best games. They overcame a 14 point deficit on the 4th quarter to win the game.  It was a thrilling comeback!  We had no urgency and lacked communication in the first 3 quarters, but we turned a corner in the 4th.  The boys started to hustle more, communicate better, and move the ball better to get the best shots possible.  I was very proud of how they dealt with adversity and beat a very athletic and well coached team. Coach Wysong had this to say about his team for the rest of the season, "My hopes for the remainder of the season if for our boys to continue improving on the court.  That would mean becoming better and more confident in skills such as dribbling, shooting, defense, and layups.  I also would like to see the boys continue to love and support each other, bond with each other on a deeper level, and help each other grow stronger in our faith in Christ."
This years Middle School girls basketball coaches are Coach James Brady. They have 15 girls between the two teams (D1 and D2). They dress about 7-8 for each game, with some girls suiting up for both D1 and D2. So far, D1 is 0-2, but has 2 more games this week before we head into Christmas Break. D2 currently has a record of 1-2. Coach James spoke about their best game saying, "Our best game has come against Ovilla Christian (this past Monday). D2 was able to get a close 2 point win with Chloe Jones being our leading scorer with 10 points. D1 came up short, but we played with only 6 players, and the girls battled extremely well with Summer Utzig being our leading scorer with 14 points." Coach James said this about his hopes for the remainder of the season, "My hopes for future games is that our girls continue to improve, continue having fun, and continue to represent their families, our school, and The Lord well with the way we compete. Of course I would for the girls to get to experience a few more wins along the way, but as long as we keep getting better everyday in a Christ-like manner, then we will be having a truly successful season." Overall, the Middle School basketball teams will continue to work their hardest and play for God.
About the Contributor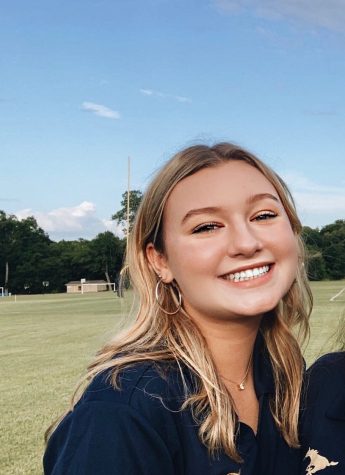 Karissa Harrison, Campus Editor
Karissa Harrison is a junior at MCA. She started at MCA in 2017. This is her third year on the Newspaper staff and she is extremely excited to be writing...